Radial Theater Project
Winter 2022 Mini-Season at 18th & Union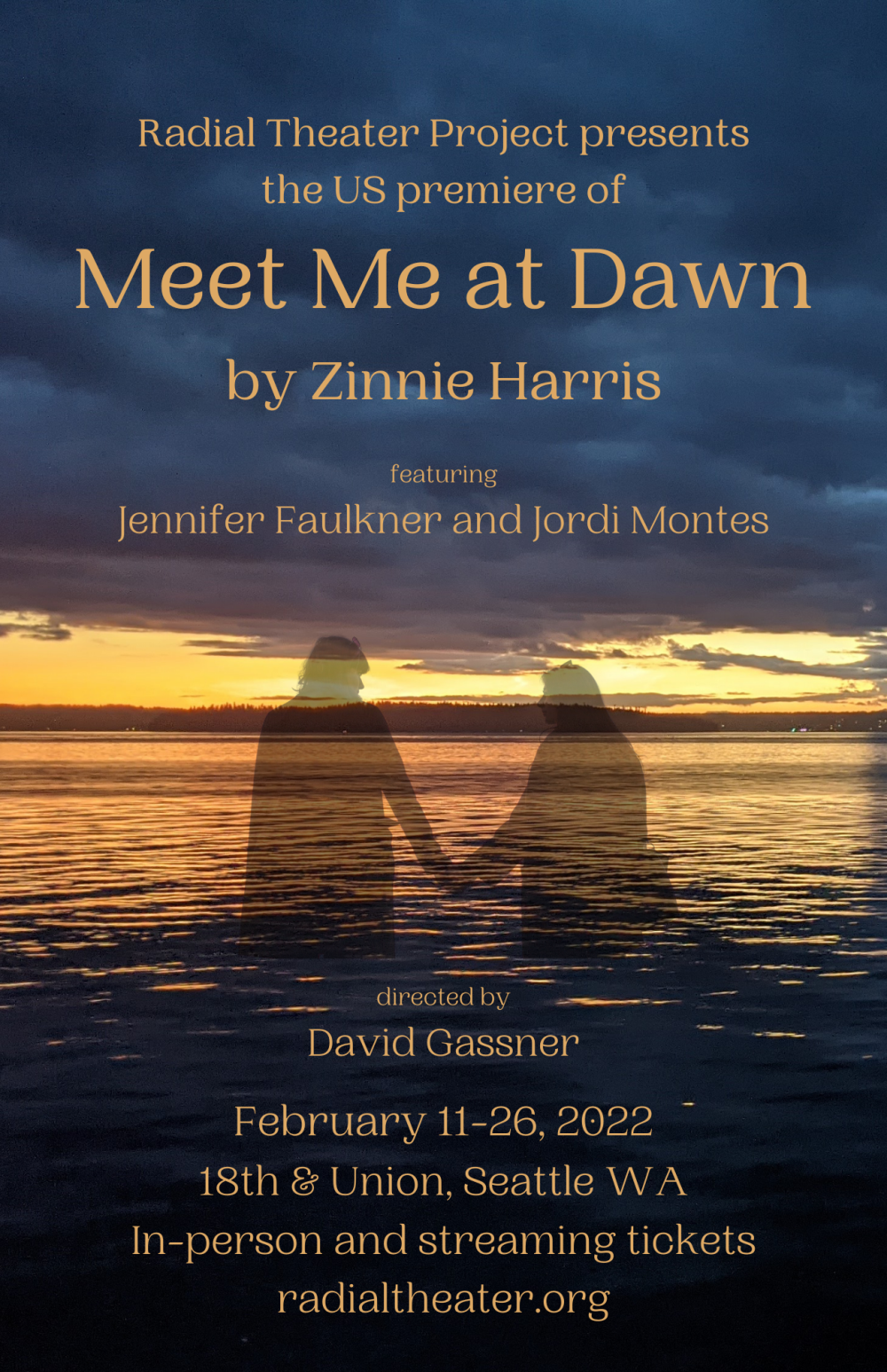 Meet Me at Dawn
by Zinnie Harris
February 11 - 26, 2022
18th & Union, Seattle WA
Two women wash up on a distant shore following a boating accident. Dazed by their experience, they look for a path home. But they discover that this unfamiliar land is not what it seems – and that, though they may be together, they have never been further apart.
Unflinchingly honest and tenderly lyrical, Meet Me at Dawn is a modern fable exploring the triumph of everyday love, the mystery of grief, and the temptation to become lost in a fantasy future that will never be.
A 21st century classic full of its own passionate poetry, its own love, and its own despair... -The Scotsman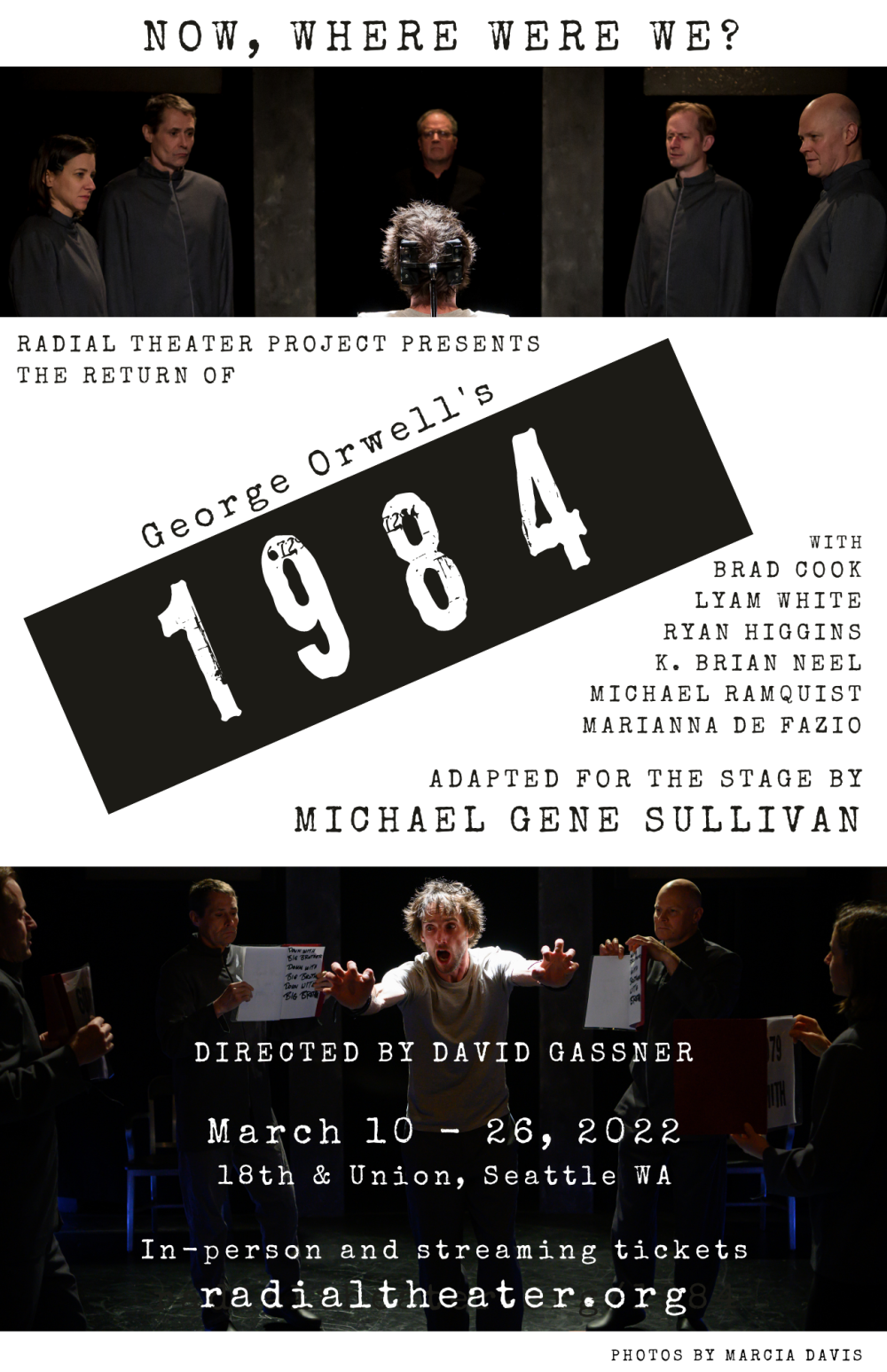 Tickets and more info: https://our.show/meet-me-at-dawn
1984, by George Orwell
adapted for the stage by Michael Gene Sullivan
March 10 - 26, 2020
18th & Union, Seattle WA
Based on the iconic novel by George Orwell, 1984 is the story of Winston Smith, an insignificant party member in the giant machine state of Oceania. Physically and mentally under the omnipresent eye of Big Brother, Winston has been caught struggling for scraps of love and freedom in a world awash with distrust and violence. With the brutal "assistance" of four Party Members who reenact scenes from his diary, Winston is forced to confess his Thoughtcrimes before an unseen inquisitor.
This production of 1984 originally opened on February 21, 2020. The production returns to Seattle's 18th & Union two years to the week since it had to close due to the COVID-19 pandemic.
Tickets and more info: https://our.show/1984
Meet Me at Dawn
Mar 24 - Apr 08, 2023