Active Fundraisers
We're currently raising money! Visit the fundraising pages below to learn more.
KYE's Alice in Wonderland Wishlist
If you are able, please consider donating to KYE's production of Alice in Wonderland! Putting together a dance concert is costly - particularly a show like Alice! Specific costumes, a higher capacity theater, and technology like projections & lighting add so much to our production, and we can't do it alone! KDT strives to bring accessible dance classes and performance to the community. Your support is greatly appreciated!
Learn More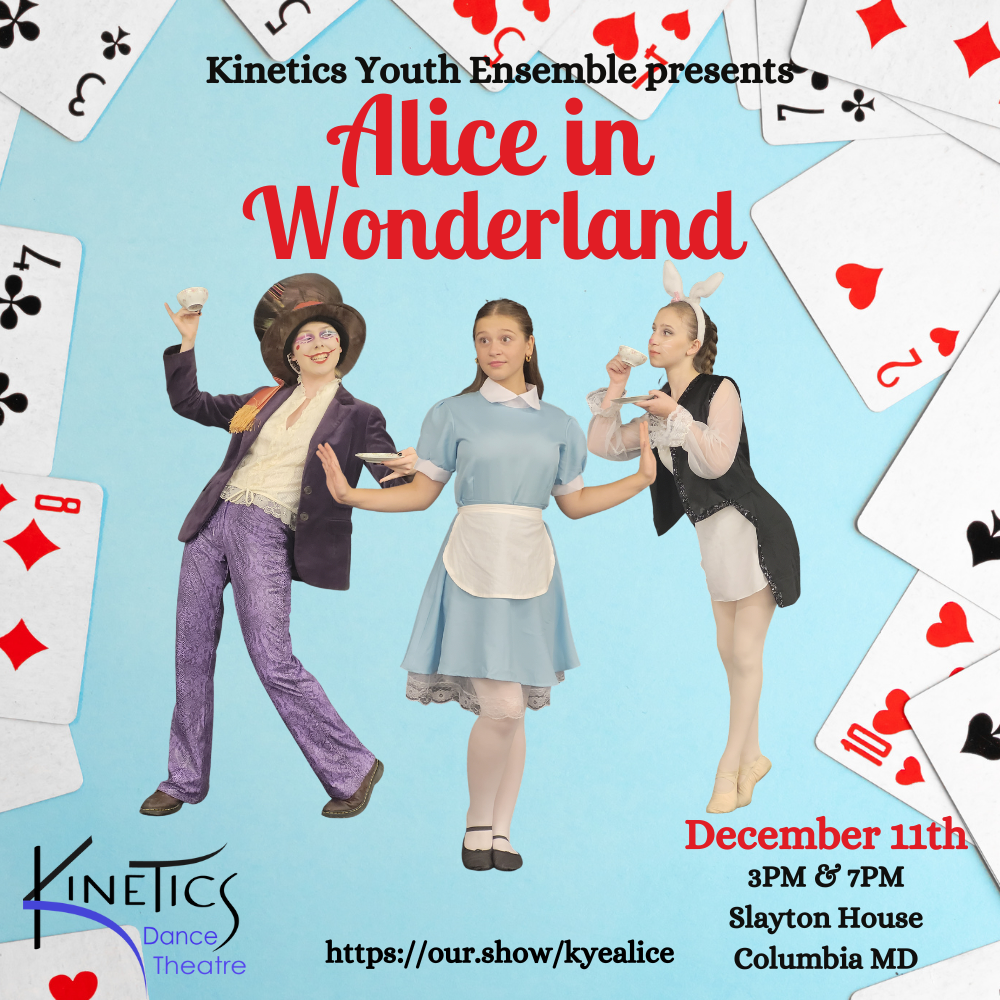 Alice in Wonderland
Dec 11 - Dec 11, 2022