Who we are:
Honest Pint Theatre Company is a professional theatre company established in 2013 and located in Raleigh, NC. Our inaugural offering was a critically acclaimed production of A STEADY RAIN by Keith Huff. Our 2015 production of Sharr White's ANNAPURNA won awards for Set Design, Acting, and Best Drama at the Inaugural Triangle Theatre awards. In the few years since, Honest Pint produced the critically acclaimed production of William Shakespeare's HAMLET (UNCUT) and the regional premiere of THE NIGHT ALIVE by Conor McPherson, which was hailed by critics as the season's most satisfying production and one of the top five productions of 2017 in the Triangle. In September 2017, audiences roared for their production of KING LEAR and critics lauded their November 2018 production of THE MYSTERY OF LOVE & SEX. April of 2018 brought THE ABSOLUTE BRIGHTNESS OF LEONARD PELKEY, which had audience members coming back multiple times to experience the show. Critics called it "masterful." In January 2019, we produced THE HERD by Rory Kinnear, to raving critics and audiences, and were only the third company in the U.S. to produce this harrowing and heartfelt piece of theatre. Spring of 2019 brought THE LEGEND OF GEORIGA MCBRIDE, a story of "logical family" and finding your place in the world in places you'd least expect. The show had audiences and critics cheering, hollering, and throwing dollar bills, with their cheeks sore from laughing for 2 hours! Fall of 2019 brought ​David Ives' THE METROMANIACS, an ensemble period comedy with which we continued our legacy of side splitting and thought-provoking theatre!
We owe our success to our audiences and patrons. Because of them, we have the resources and inspiration to keep producing. THANK YOU!!! DRINK DEEP!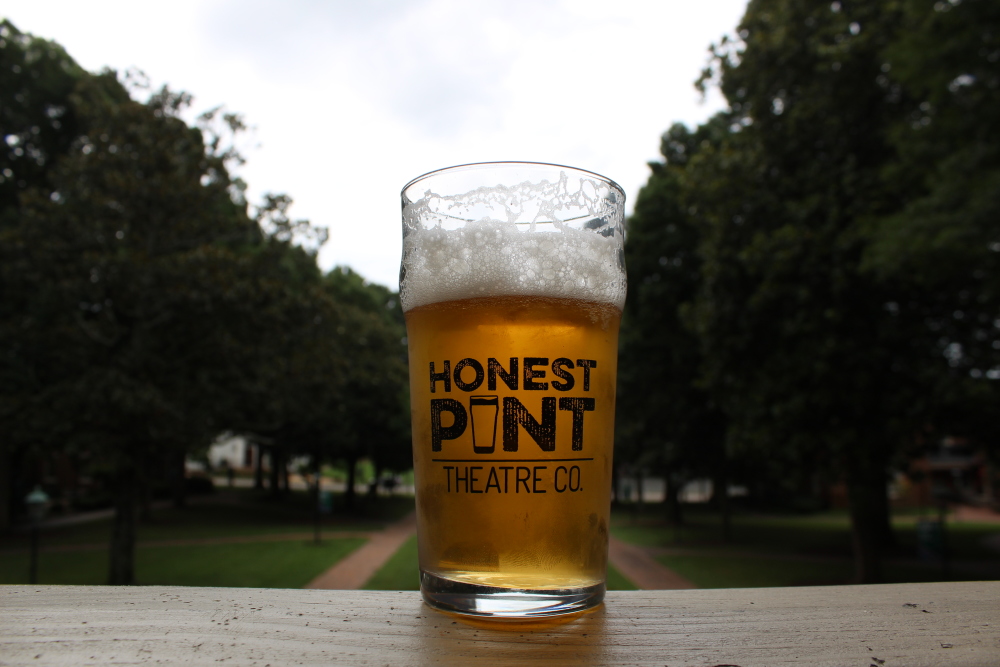 OUR MISSION
Honest Pint is a professional theatre company founded in Raleigh, NC in 2013. Our name stems from the UK concept of an honest pint of beer: a 16-fluid ounce pour—no foam, no skimping. Exactly what the drinker paid for.Our mission is to give audiences exactly what they pay for—the highest-quality storytelling that we can bring them—and the opportunity to experience it with peers in a safe, welcoming environment. We are committed to ensuring these experiences reflect the community and world we live in.

We honor this commitment in four specific ways:
Creating community-centered experiences
Nurturing Triangle-area artists
Producing challenging works of theatre that linger with audiences long after they leave the show
Seeking out stories, artists and audiences that include all people regardless of race, socioeconomic class, color, national origin, religion, diverse perspectives, age, sex, sexual orientation, gender, gender identity, neurological or physical ability, veteran status, legal status, or education level.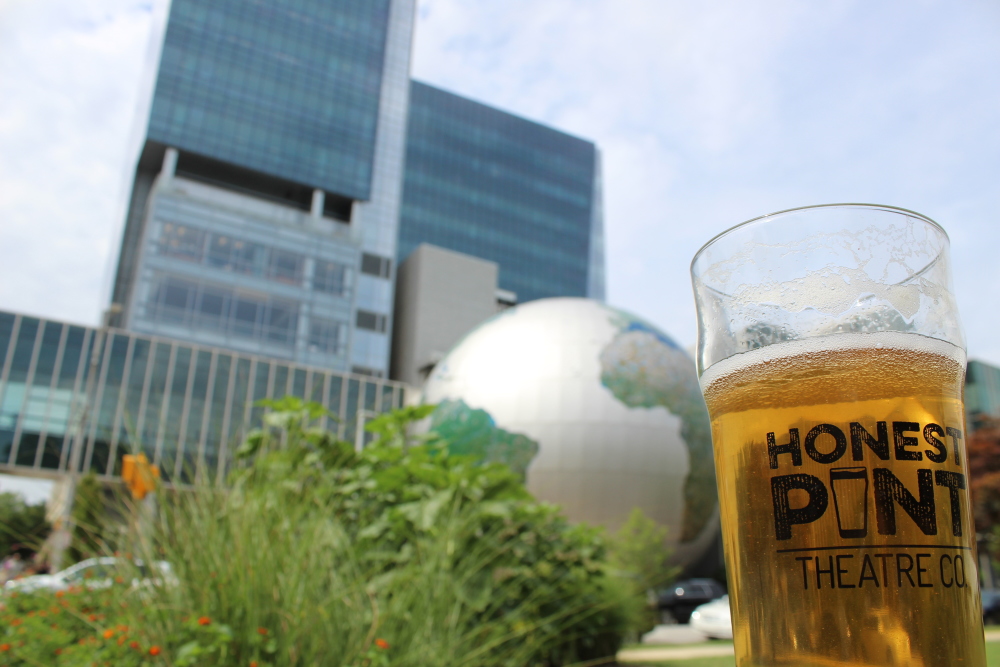 OUR VISION
Commitment to community experience:
Theatre brings us together, to sit near one another, to hear stories, to lift our voices in joy or sorrow. Theatre creates worlds like no other. Its immediacy cannot be duplicated. Its intensity cannot be matched. A playwright's miraculous words, directed with insight and acted with passion, elicit laughter, sadness, astonishment, enlightenment and inspiration. Suddenly, we are not alone. Theatre is communal. An actor speaks a playwright's words. Another answers. Dialogue begins; melody rises. The audience adds its own energy, rhythm, breath; harmony emerges — all of it entwining together in a shared experience of power and exhilaration.
We believe that experiencing theatre is essential for communities to thrive. Since our inception, we have offered theatre in many formats, always mindful of ways we can spark dialogue and meaningful interactions with our audience.
In the age of Netflix and other streaming platforms, the importance of simply getting people out of their homes and interacting with fellow humans is a worthy goal. We are deeply proud of the Raleigh theatre community that we are a part of, and we love the interpersonal moments that happen before, during, and after shows. That moment in the lobby where you run into an old friend or exchange a thought with someone you don't know is as much a part of our mission as the show we're producing.

Commitment to nurturing Triangle artists:
We aspire to provide an artistic home where professional actors and technical artists can work on their craft amongst their peers in an environment that is collaborative, safe, and professional.
We believe that an artistic community is only as good as its artists, and that mentoring and supporting them is therefore of paramount importance. We intentionally hire emerging artists when possible, and have mentored young professionals and students in directing and administration fields.
We work hard to ensure that all artists are compensated for their work monetarily and professionally. We hope that artists feel challenged and invigorated by the work we choose, and that they feel empowered to leave their comfort zones in our rehearsal room, bettering themselves as artists and professionals.
Commitment to shows that challenge audiences:
Laughter, anger, joy, happiness, frustration—you'll find all of these and more in the works we choose. But the common element should always be a seed of truth. We strive to plant that seed in a field of high-quality entertainment and laughter, the better to grow it. Like that wonderful late-night conversation with a friend over a pint of beer, an Honest Pint show should resurface in your thoughts, dreams, and subtle ways you interact with the world for months or maybe years to come. We hope to change your perceptions, challenge your beliefs, and give you a hell of a great night in the process.
The works we choose range from new works and regional premieres to classics re-imagined. In such a rapidly-evolving world, we want to remain open to whatever stories suit our local talent and the needs of our society best. We believe that shows from all time periods and levels of notoriety can represent our ideals, and we intend to keep expanding our own horizons even as our society discovers and re-discovers its own identity.
Telling the stories of all races, ethnicities, genders, identities, religions, sexualities, ages, and abilities on our stage.

Commitment to diversity and inclusion in all we do:
In fulfilling our mission to produce stories that inspire compassion, evoke emotions, and demand conversation, Honest Pint stands strongly for improving equity and inclusion for our entire community.
We are committed to sustaining a diverse, inclusive, and equitable space where everyone who walks through our iconic theater doors — patrons, artists, employees, volunteers, and vendors — feels valued and respected regardless of gender, age, race, ethnicity, national origin, sexual orientation, gender identity, education, or ability.
Ensuring all voices have an opportunity to be heard and a safe environment to share ideas.
Actively engaging in Anti-Racism by using our positional power to amplify voices that have been historically under-represented and under-resourced by the theatre field and to incorporate anti-racist practices and anti-sexist practices across all aspects of our work.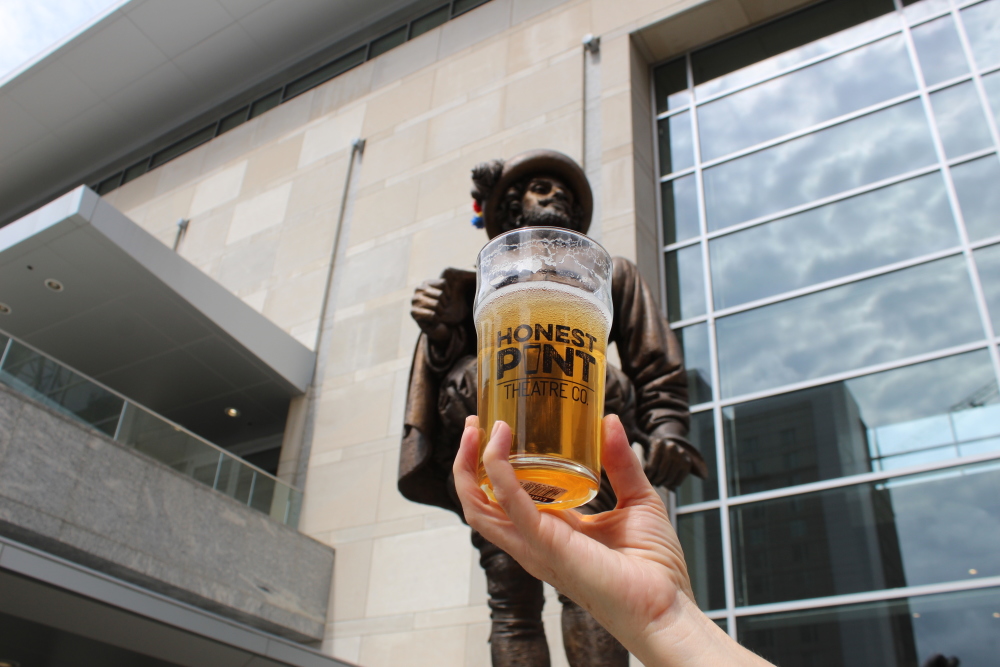 TO SUM UP:
We believe in taking creative risks and working above and beyond our comfort zones in order to create experiences that stimulate, inspire, and challenge our audiences.
We strive to inspire the next generation of theater artists through performance, education, mentorship, and outreach.
We commit to sustaining a diverse, inclusive, equitable space and safe space for all voices.
We aspire to bring the Triangle area a high-quality theatrical experience while fostering fellowship within our community.
We believe in excellence and strive for greatness. That's an Honest Pint.