Who is FACT?
Franklinton Area Community Theater (FACT) is a nonprofit children's theater group that is located in Franklinton, North Carolina and meets at the new (2011) Franklinton High School. Founded in August of 2004, FACT has grown to include over sixty active members. Youth interested in theater, including performing on stage, directing, stage management, technical support and set design can find wonderful opportunities through FACT.
FACT is open to anyone that would like to participate and currently includes youth from Franklin County Public Schools, local private schools, and home schools. Actors presently range from five-years-old to eighteen-years-old.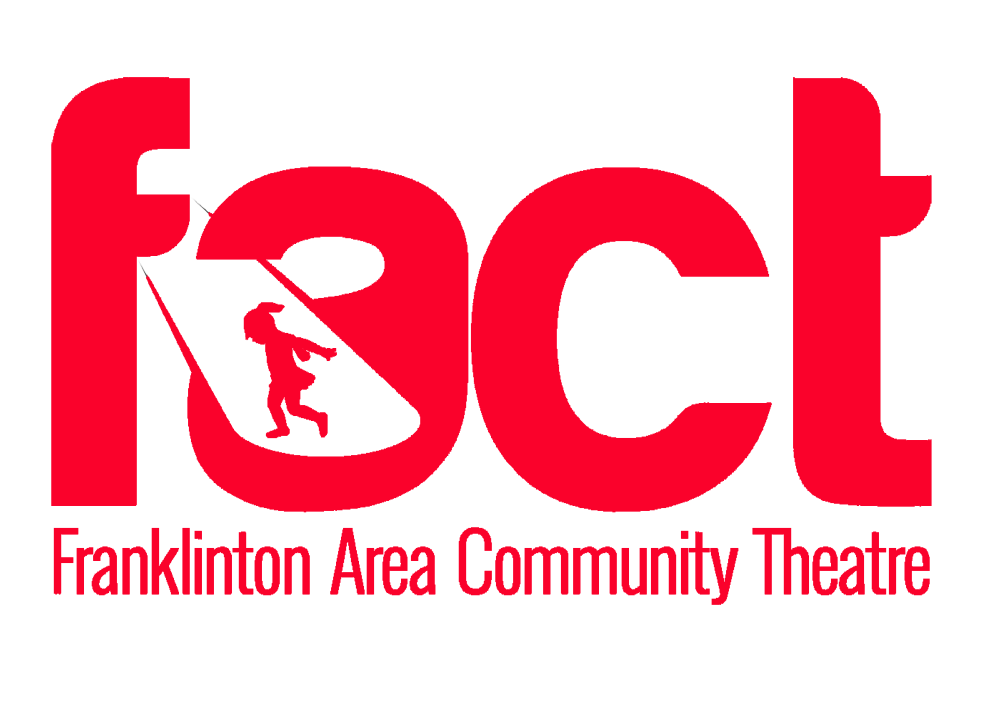 Parents are also encouraged to get involved by helping manage different aspects of the plays including supervision, costumes, and publicity. The group works to make theatre an enjoyable method of self-expression for each child. Students grow in self-confidence, verbal skills, and artist expression.
FACT has presented a wide variety of plays over the past ten years including Godspell, The Wizard of Oz, Alice in Wonderland, Into the Woods, Seussical, The Pied Piper, Willy Wonka, Little Mermaid Jr, Dr Dolittle, Schoolhouse Rock and The Sound of Music.
All individuals must audition for upcoming shows. FACT's Spring productions usually showcase the younger children in our group, and shows are expanded to include as many individuals as possible. Fall productions are a more elite group and interested individuals should be prepared for cuts at auditions.