The Wizard of Oz Cast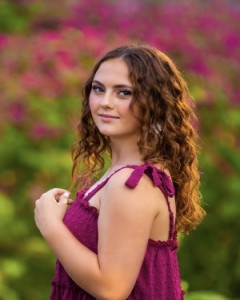 Dorothy
(Olivia Whiting)
Hi, my name is Olivia, I am a senior and I am playing Dorothy in this years musical. I have previously played Gabriella Montez in High School Musical, Sister Mary Roberts in Sister Act, and Patty Simcox in Grease. I decide to join the drama club because of my passion of singing. I remember watching the productions as a child and dreaming of performing myself. I've really enjoyed my time in the club and will be devastated to leave this year.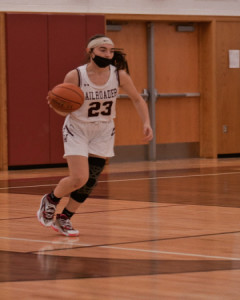 Wicked Witch
(Samantha Howland)
Hi my name is Samantha Howland I officially joined drama club this year and was lucky enough to get the role of the Wicked Witch of the West. I play basketball, soccer, and track along with being a member of honor society and student council. I decided to join drama because I heard how much fun everyone was having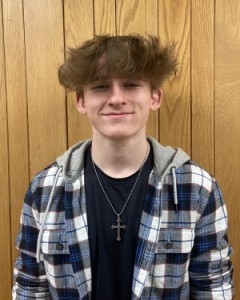 Scarecrow
(Preston Bakemeier)
My name is Preston Bakemeier I am a member of the whitehall Drama club i do other sports like cross country and baseball and track. I was in two other shows which was Sister Act and High School Musical. I played joey in Sister Act and I was chad in High School Musical. i joined drama because of my brother and because i thought i was pretty good at singing. but my brother was a big part of the reason why I joined I wanted to be a part of the shows when I was watching him do these plays.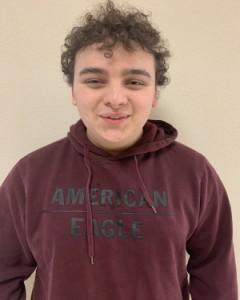 Tinman
(Charlie McClure)
I choppa da tree it'sa me tin man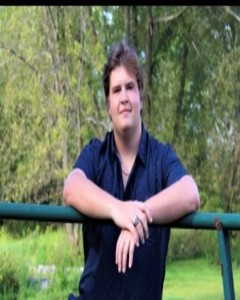 Cowardly Lion
(Anthony Jones)
I have been a knight in Cinderella, a Greaser in Grease, the Proctor in Sister Act, Zeke in High School Music, and I am currently playing the Lion in The Wizard of Oz. I joined Dram in 8th grade for Cinderella and have done it every year since then. I enjoy performing and rehearsing with my classmates, we never fail to have a good time while also driving Mrs. Clark insane.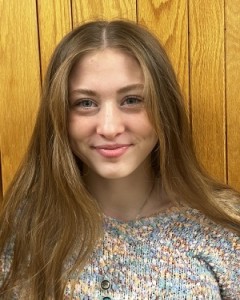 Auntie Em
(Julia Arquette)
Hi, my name is Julia Arquette and I am a sophomore who is playing Aunt Em in the Wizard of Oz along with being a member of ensamble. I was also in Sister Act where I was a nun and played Martha Cox in High School Musical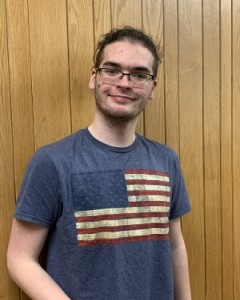 Uncle Henry, Nikko
(Sebastian Sheehy)
My name is Sebastian Sheehy. I've been in sister act and high school musical. I joined drama to be able to make people laugh.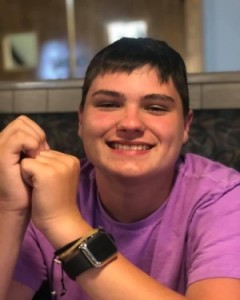 Oz
(Louie Pratt)
In 9th grade I was eager to join Drama Club. During that year we put on Sister Act and I have many small roles including Ernie, the Pool Player, a Fantasy Dancer, and an Altar Boy. During my sophomore year of Drama Club we put on HSM and I was Jack Scott, and a Jock. I joined Drama Club because I could do two of my favorites things, dancing and being dramatic, while being around some of my closest friends. My younger self would always watch the productions out on and desire to be in them. Drama Club is a great safe and judgement free space to be yourself. I would like to thank my family and friends for the continuous support (and rides when I wasn't licensed). I would also like to thank Mrs Clark and Mrs Waters for being the best Drama advisors and listening to my crazy ideas as well as always helping us put on the best shows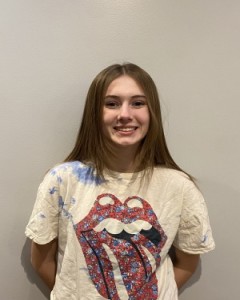 Glinda
(Emily Lyng)
This is my third year in drama. I played a nun in Sister Act and Ms. Tenny in High School Musical Jr. I decided to join drama because I love to sing, act and dance. I would like to thank my family for all their love and support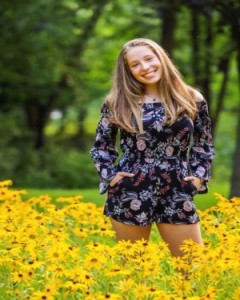 Jitterbug, Ensemble
(Alexis MacLeod)
This year for our show I am playing the jitterbug. I have been apart of drama club for 4 years now, and have played the part of Mrs.Darbus in high school musical, Mary Martin of tours in Sister Act and many other dancing and ensemble roles throughout my years of drama club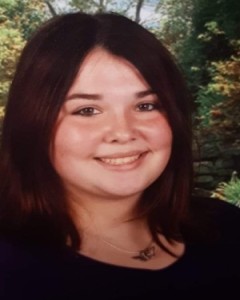 Ensemble
(Melanie Vandenburgh)
This is my first show on stage. But in years past I have helped with backstage and concession. I decided to join dram because it seems like a fun environment where I can be myself and become more comfortable on stage. I would like to than my parents for putting up with my crazy schedule and being there to support me
Ensemble
(Ava Stone)
I joined drama to try something new and to show people Im not shy or scared to walk up on that stage and act,dace and sing in front of people and im grateful for my mom and dad for taking some of there time out of there day to bring me to cheer and drama practice
Ensemble
(Alex Fenton)
i wanted to be in drama because i love acting and i want to say thank you to mom and dad for taking the time out of there day to bring me to drama practice
Mayor of Munchkin City, Ensemble
(Anna McGee)
Hello , I'm Anna. I joined drama because I enjoy acting, and being myself. I've have done a play before and it was Peter Pan JR play, and I was a lost boy! Now i'm the munchkin mayor in the wizard of oz and I have only but my parents to thank for encouraging me to try my best in auditions. Love you Mom and Dad, and of course you too Case, thank you.
Ensemble
(Annon Breault)
Hello! I'm 13 years old and I participated in All Together Now! I played Junie B. Jones in the show. I joined drama because I wanted to be able to sing, dance, and act with other people with similar interests. I thank my family and friends for always supporting me my entire life!!
Ensemble
(Charlotte Townsend)
Hello my name is Charlotte Townsend, I've only been in drama since last year but it has still been one heck of a ride! I casted in High School Musical of 2021 and I am now casted in this years upcoming Wizard of Oz of 2022! (I'm only in ensemble though, but it is still just as an important role) I joined drama club because first of all, Mrs. Clark and Mrs. Waters are obviously AWESOME, and it's a nice outing for me to have fun with my friends and be myself! A very special thanks to Mrs Clark, Mrs Waters and the school for letting us have this opportunity, and a thanks for my family who will hopefully be able to see our show this year!
Lead Set Crew
(Maekyla Pratt)
I may not be on stage but I do a lot of work backstage moving sets between scenes. Most of the time they are bigger than me but I get it done. I've been behind the scenes of Grease and The Wizard Of Oz. In Highschool Musical I helped open a drumline scene and was also backstage working my magic. Drama club is a very fun experience and brings students together like a family!
Ensemble
(Emily Jenkins)
This is my first year in drama, you my have seen me in the all together now concert. I have been a rock aloha lady. I diced to join drama because when we watched the other plays I wanted to be up there to because it looks like a lot of fun. Lastly I want to thank my mom and stepdad for supporting me and bring me every where.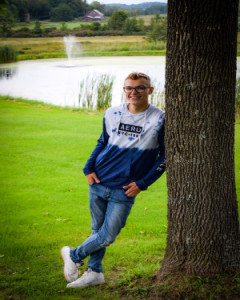 Sound
(Riley Clark)
I have done sound for the Whitehall Drama Club the past 2 years, it's an honor to be able to do sound for such a talented group. It's definitely well worth sitting in the booth and seeing the growth of everyone and especially on show day!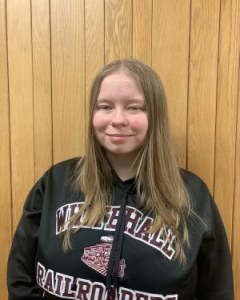 Barrister/Ensemble
(Amber Lafayette)
Hi I'm amber this is my third year in drama I was in sister act and high school musical. This year I am on ensemble.
Ensemble
(Quinn Egan)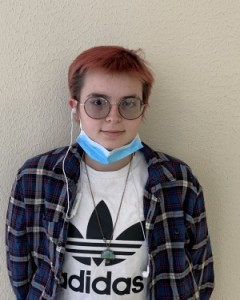 Ensemble
(Spencer Tremaine)
Hi I'm Spencer I play an Ozian, Munchkin, and a red poppy. I've never been in any other productions before, this is my first time. I decided to join drama because of my love for music and theater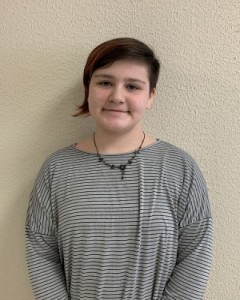 Ensemble
(Eryana Huntington)
THis is my first year in drama club. I am a crow, red poppy, munchkin, and ozian