About
MAGIC SHOW - Jake Strong's GROWING PAINS
ONE DAY ONLY!
Join Jake Strong for a family friendly magic show about growing up. Jake blends comedy, improv, and magic for a fun night—perfect for teens and young adults!
The show begins at 2PM.
Admission is $25 general / $20 students & seniors/ $15 for kids under 12
Patrons are asked to wear masks and show proof of vaccination. Don't worry - we can still hear you laugh!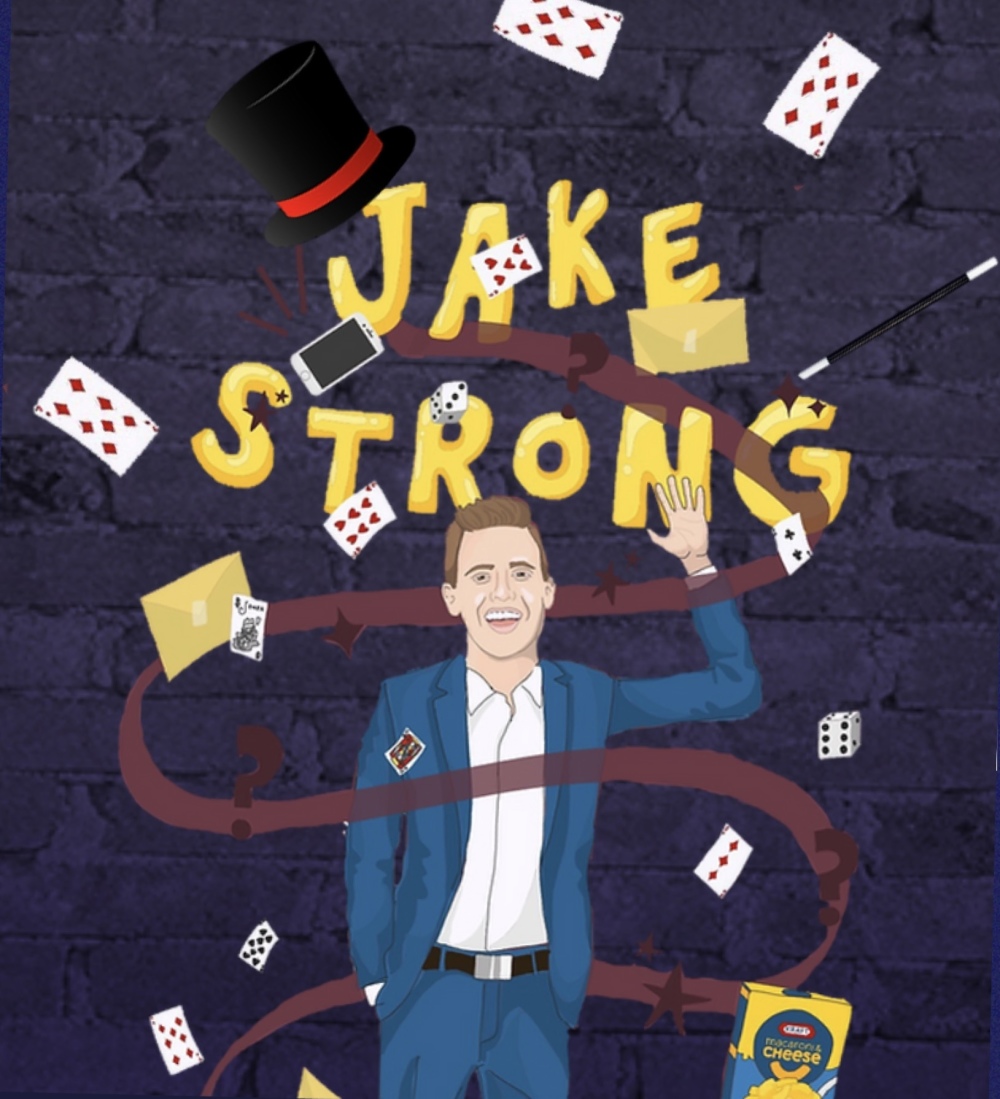 Ever since Jake was old enough to speak, he has been obsessed with magic. After honing his craft for over half of his life, Jake has taken his show out on the road and has learned the ins and outs of the business. Jake stays away from boring card tricks and blends comedy with astounding, original magic. His youthful energy is evident in every show he performs, making every experience unique. Jake always guarantees professional and unique entertainment for your event, and you wont be disappointed!
Town Players of New Canaan
TOWN PLAYERS OF NEW CANAAN - HISTORY OF THE POWERHOUSE THEATRE
In 1979, the original Power House to the Waveny Estate, located in what is now Waveny Park, stood empty and purposeless, falling prey to vandalism and deterioration. At the same time, the Town Players of New Canaan were looking for a home, a place to store costumes, build sets and perform. It was a perfect match that the abandoned building and the homeless Town Players should come together. The task of restoring the powerhouse and converting it to a theater, however, was a monumental undertaking and required serious fundraising and the efforts of hundreds of volunteers over a three-year period. The result is a intimate 115-seat theater for the community to enjoy.
Since opening in 1983, the Town Players of New Canaan at the Powerhouse Theatre has performed hundreds of productions, staged readings, special events, theater educational classes and workshops, run children's programs, etc., and is still going strong. During Covid, we had a few months to step back and re-evaluate, and we decided it was time to come back even better! In working again with the Town of New Canaan, we will be doubling the size of our lobby, updating to current ADA compliant restrooms, and hopefully establishing the additional Shed Theatre on the property to expand our theater education program, and well as providing a black-box theater for unique and intriguing productions.
The Town Players of New Canaan is an all-volunteer, 501(c)(3) non-profit community theater now in our 76th Year. Established in 1946, we moved from place to place until finding our forever home. We hope you will join us in your support of the new Powerhouse Performing Arts Center.