The Lightning Thief : The Percy Jackson Musical Cast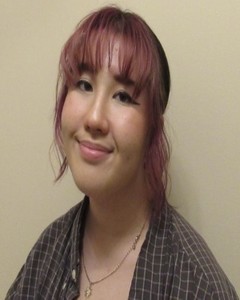 Helen Schomacker
(Percy Jackson)
Helen is a sophomore at Bloomington High School South, is so, so thrilled to be playing the role of Percy Jackson! You might've also seen them as Vera in She Kills Monsters with Stages Bloomington, or as Juror 11 in 12 Angry Jurors with Theatre South. When not performing, they enjoy drawing, dancing, and rehearsing their Tony Award acceptance speech in the shower. They'd like to thank their best friend for singing along to The Lightning Thief soundtrack with them for the past 3 years and their brother, voice teacher, the incredible cast and the directors for their endless support and encouragement. They hope you enjoy the show!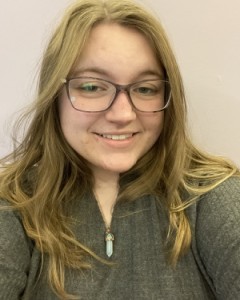 Maggie Land
(Annabeth Chase)
Maggie Land is a senior at Bloomington High School South and is extremely excited to be playing Annabeth Chase in the production of The Lightning Thief: A Percy Jackson Musical! She has also been seen as Juror 7 on 12 Angry Jurors. Maggie would like to thank her voice teacher, Jenn Cristy, for helping her believe in herself and her abilities. She would also like to thank her best friend, Marley, for being the most supportive to her. The last person she would like to thank is her mom, for believing in her and being a positive figure in her life. She has loved working with the cast, and she is excited to perform! She hopes you enjoy the show!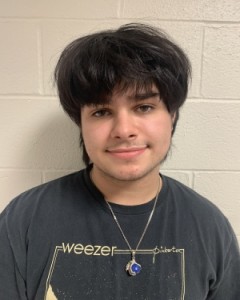 Chandler Deppert
(Grover/Mr. D)
Chandler Deppert is a Senior at Bloomington High School South. He's been in three musicals with Sounds of South including Carousel as Enoch Snow, Beauty and the Beast as Lefou, and Guys and Dolls as an ensemble member. He is most excited about the fuzzy legs. He loves lasagna and hates Mondays.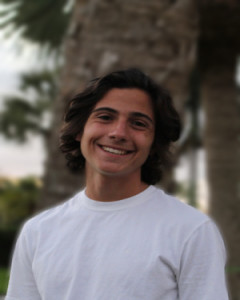 Jake Keller
(Luke/Ares)
Jake is a Junior at BHSS and is excited to be in his first production with Theatre South. He has been in various Stages Bloomington productions and most recently played the role of Jack in Into the Woods. Jake has also performed in many productions with Cardinal Stage Company such as Beauty and the Beast. He is a member of Sounds of South and played Jigger in their most recent production of Carousel. Jake would like to thank his friends and family for their constant support.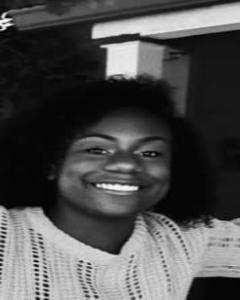 Sabrina Balle-Voyles
(Charon)
Sabrina is a sophomore at Bloomington High school North. She has loved theatre since she was a little girl. Ever since she was casted in Newsies, she couldn't get enough of musical theatre. She did a Film program called BAFT over the summer. She wants to be a actress on the big screen some day and she is so happy that South and Stages Bloomington are giving her this opportunity. She is so excited to play the role Charon.
Skye Feinstein
(Clarisse/Ensemble (Charon U/S))
Skye is a freshman at south, and is so excited for their return to live theatre. Some recent theatre credits include Lilith in She Kills Monsters with Stages Bloomington, and Ensemble in Matilda, also with Stages. Skye participates in many music-related activities outside of theatre, including voice lessons and playing guitar, piano, and ukulele. They'd like to thank their directors and the board of stages for making this show happen during such a difficult time.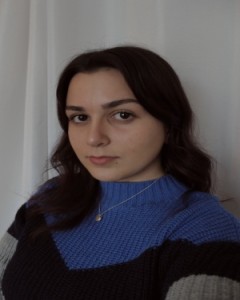 Elizabeth Axsom
(Sally Jackson/ The Oracle/ Ensemble)
Elly is so excited to be playing Sally/The Oracle in The Lightning Thief. Elly is 16 years old and a Sophomore at Bloomington High School South. She has played Agnes in She Kills Monsters, Pooh in Winnie the Pooh and has been in various shows produced by Stages. She would like to thank her family and Jenn Cristy for the constant support and love they show her!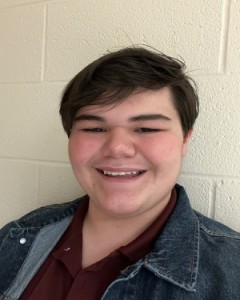 Noah Kerr
(Mr. Brunner AKA Chiron/ Ensemble (U/S Luke/Ares))
Noah Kerr is a junior at Bloomington High School South. Noah is very excited to join this project, as it has been almost three years since his last time on stage. At a younger age, he participated in various Stages projects and later joined Sounds of South as a freshman. No longer a member of SOS, he is still passionate about singing and theater and is looking forward to sharing this new production with the public.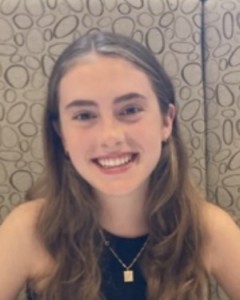 Anna Fedderson
(Silena Beaureard/ Ensemble (Annabeth U/S))
Anna Feddersen is a sophomore at BHSS and is so excited to get back on the stage for The Lighting Thief! She enjoys performing and has been a part of many Stages musicals including The Wizard of Oz, James and the Giant Peach, Joseph and The Technicolored Dream Coat, and Matilda. Additionally, Anna is a member of award winning Sounds of South, was a part of the ensemble in last year's production of Carousel, and looks forward to playing Aunt Eller in this fall's production of "Oklahoma!". Anna is on the tennis team, loves to travel, and studies voice under Jenn Cristy.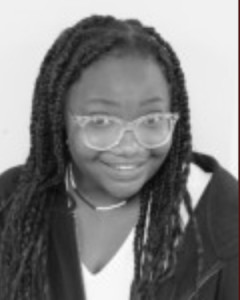 Tiana Hicks
(Katie Gardner/ Ensemble)
Tiana Hicks is excited to be back on stage for her third musical. She has been in High School Musical JR., Into The Woods JR., and Velvet Ropes. She is a sophomore in high school at Bloomington High School South. Her favorite part about acting is being able to get your adrenaline pumped up and being able to escape.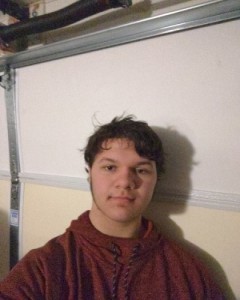 Logan Addleman
(Poseidon/ Kurt Cobain/ The Minotaur/ Ensemble (U/S Gabe/Kronos/Farmer))
Logan Addleman can't wait to play an absent father in The Lightning Thief.
Ashley Billingham
(Ensemble/Mrs. Dodds/Newscaster (Grover/Mr.D US))
Hi! My name is Ashley Billingham, and I'm a junior at Bloomington High School South playing Mrs. Dodd's/Ensamble/Grover and Mr. D understudy. I am incredibly happy to be going back into live theatre, especially in a play as fun as this. I have been acting for 5 years; some roles I've had have been Juror 3 (12 Angry Jurors), Sergei (Matilda), and Jinn of the Lamp (Aladdin and the Wonderful Lamp). I volunteer on a goat farm (best job ever) and enjoy writing. I want to thank my family, my boss, and my mentor for all their support.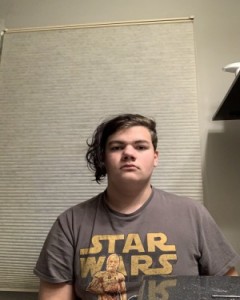 Sye Hogan
(Ensemble/ Gabe Ugliano/ Kronos/ Farmer (Mr.Brunner AKA Chiron U/S))
Sye Hogan is a Freshman at Bloomington High School South. This is their first time acting in any performance, though they have been part of the stage crew in previous shows. Outside of Theater, Sye plays Dungeons and Dragons, cooks, and plays trombone.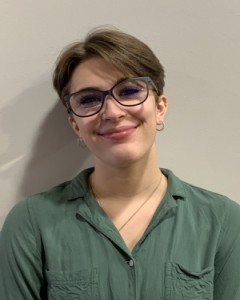 Delaney Kamstra
(Ensemble/ Train Conductor/Squirrel/Thalia)
Delaney Kamstra is excited to be in their second Theatre South Production! She has been in two short films before and is so happy to be in Percy Jackson. She is a sophomore at Bloomington High School South and enjoys hanging out with friends and performing on stage!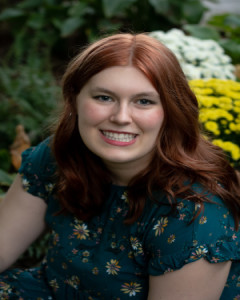 Sierra Leake
(Ensemble/Echidna/ Aunty Em)
Sierra Leake is very excited to be a part of this Stages Production. Sierra is a senior at Bloomington High School North. This will be her first high school role in musical theater. She would like to thank her family for encouraging her to take this opportunity.
Sandy Lilywhite
(Ensemble/Janis Joplin/Greyhound Passenger #2 (Sally/The Oracle U/S))
Sandy Lillywhite is a sophomore at ASE, in her first show for Stages and BHSS. In her free time she runs a small business and plays piano. A big thanks to her family and vocal coach, Kari Palma.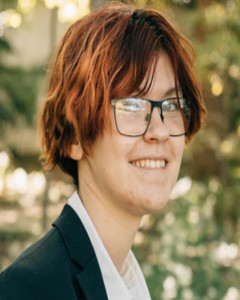 Caitlin Milam
(Ensemble/Bianca/ Greyhound passenger #1)
Caitlin Milam is very excited to be a part of the Stages Bloomington production of The Lightning Thief. Caitlin was born in New York and and moved to Bloomington around 9 years ago. She is a Sophomore at The Academy of Science and Entrepreneurship. This is her first ever production with Stages or with South, but she has been the role of Liesl from the Sound of Music and Duffy from Annie. She hopes to work more with Stages and South in the future.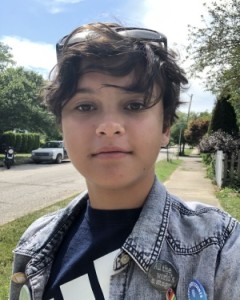 Maddy Waters
(Wolfgang Amadeus Mozart/ Hades/ Ensemble (U/S Percy))
Maddy Waters is a freshman at Bloomington North-The Lightning Thief is Maddy's first high school theatre production, which is exciting! Maddy enjoys sports and playing the violin, and in fact underwent a metamorphosis to become a full-fledged theater kid upon entering high school. Maddy wishes to thank all the family, friends, volunteers, backstagers, and performers for working hard and providing really awesome support. Maddy finds writing in the third-person slightly awkward, but is willing to make sacrifices for art.