The Audition Cast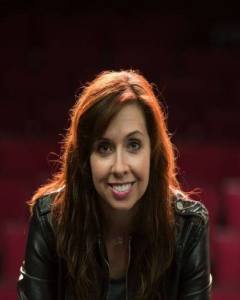 Grace Austin
(Alison)
An assistant professor of theatre at East Central College, Grace Austin has directed shows all across the country. She also serves on the summer musical faculty at the Center of Creative Arts. In addition to her directing work, Grace works in Wardrobe with Variety Children's Theatre, New Jewish Theatre, The Fox Theatre, The MUNY, and OTSL.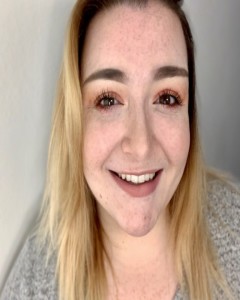 Trish Baker
(Actor #4)
Patrisha Baker is a graduate of theatre performance from Southern Illinois University Edwardsville, but her passion for productions started with Franklin County-area theatre. Past favorite shows have included James and the Giant Peach as Sponge with East Central College, and All Shook Up as Henrietta and Assassins as The Proprietor, both with Riverside. Patrisha is incredibly grateful to Riverside for putting on this show and always representing the strong and thriving theatre community around us.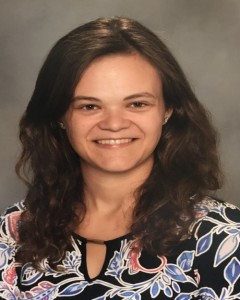 Melanie Behrens
(Stage Manager)
Melanie is the theatre director at Hermann High School. She just completed her third year teaching English and theatre in Hermann and is looking forward to many more! She'd like to thank her husband, friends, and family for always being supportive of all of her theatre endeavors.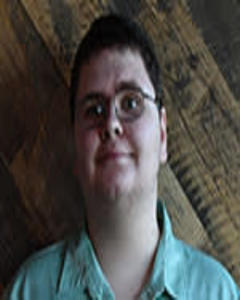 J.T. Buchheit
(Actor #2)
J.T. Buchheit is the son of Riverside Players founder Tim Buchheit. He graduated with a journalism degree from Lindenwood University in 2018 and works as a proofreader for Lockton Companies in Kansas City, Missouri. He also proofread this program. He is a veteran of the theater, graduating as an Honor Thespian from St. Francis Borgia Regional High School in 2014. His favorite show was Leaving Iowa, where he played Don Browning.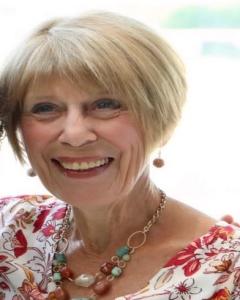 Carol Buescher
(Carrie's Mother)
Carol Buescher has been performing in the Washington area for almost 50 years. From her early days with the Washington Community Players to her current time with The Riverside Players, her roles have been wonderfully diverse. Her favorites have included her East Central College theatre productions of Rabbit Hole, Music Man, the Doublewide Duo, and her favorite ever, Noises Off. She is excited about her first "virtual" production but can't wait to get back onstage!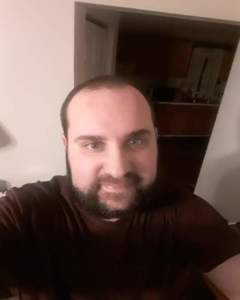 Lukus Dement
(Tommy)
Lukus Dement is the theatre director at St. Clair High School. He serves as a board member for The Riverside Players, and he also directs the Youth/Teen Theatre Summer Camp at East Central College. Lukus earned a Bachelor of Arts degree in secondary education with an emphasis in theatre and speech from College of the Ozarks. He is currently working on his master's in fine arts from Roosevelt University. Favorite performance credits include Amos Calloway (Big Fish), Mr. Mushnik (Little Shop of Horrors), and Cogsworth (Beauty and the Beast).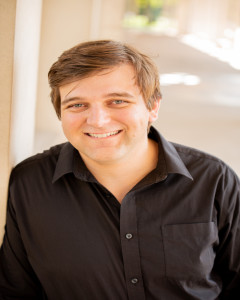 Joseph Eckelkamp
(Mr. Torrance)
Joseph graduated from St. Francis Borgia Regional High School in 2011 where he actively participated in theatre. Involved both onstage and behind the scenes, Joseph served as the ITS Troupe #2787 president his senior year. After studying music and philosophy/anthropology at East Central College and the University of Missouri - St. Louis, Joseph is now working for the Lincoln County R-III school district as an accompanist, arranger, and lighting designer for the new performing arts center, as well as working freelance in the arts around the Greater St. Louis area. Some favorite past Riverside credits include Little Shop of Horrors, [title of show], 9 to 5, Assassins, and Pippin. Special thanks to Tim Buchheit for inspiring and encouraging him to pursue the arts and for giving him a place to call home.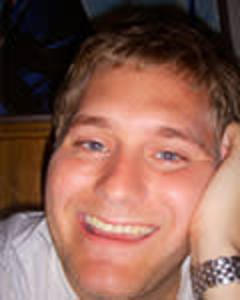 Brian Edler
(Alison's Father)
Brian Edler is a math teacher and assistant football coach at Washington High School. He lives in Washington with his wife, Cindi. They have three kids: Landon, Liam, and Linley.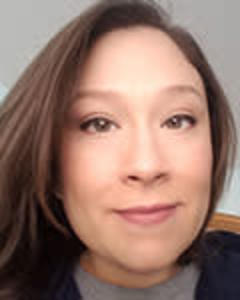 Petra Engemann
(Elizabeth)
Petra Engemann is a longtime resident of Washington, graduating from St. Francis Borgia High School as one of the first members of the Borgia On Stage Society. She has worked onstage and behind the scenes in numerous productions at Borgia and Southern Illinois University Edwardsville and with The Riverside Players. She is currently a psychological examiner for the School District of Washington and works part time at Pinckney Bend Distillery. Petra is very passionate about the importance of the arts in education and is thankful for the love and support of her husband, family, and friends. She is also thankful for very strong coffee and the wisdom of The Golden Girls.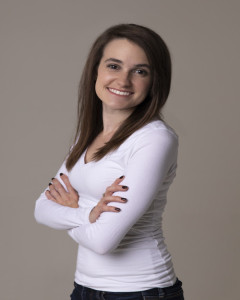 Tiffany Holzem
(Actor #5)
Tiffany Holzem, daughter of Terry and Lisa Holzem, is a Southeast Missouri State University graduate and would like to thank her parents for all of their support in everything she does. They put up with her crazy rehearsal schedules as well as give contributions to The Riverside Players. Tiffany would like to say, "We all appreciate it more than you know. I love you both to the moon and back! I'd also like to give thanks to this wonderful group called Riverside. You guys have brought me so much joy and laughter over these past 7 years. Thanks for the constant jokes and always having my back! Love you guys!"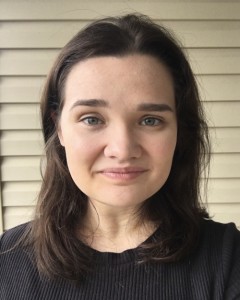 Briley Howell
(Actor #6)
Briley Howell is excited to join the Riverside players for another summer show! Past shows include 9 to 5, Assassin's, and Pippin, and choreography work for The Addams Family and Winnie the Pooh. She wants to thank Tara, the Riverside family, and her friends for all the continued support.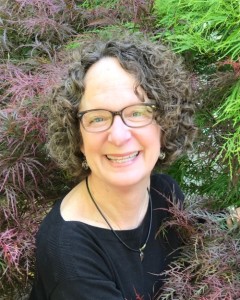 Patty Kellmann
(Elizabeth's Mother)
Patty Kellmann is a veteran of local community theatre, having performed in many plays and musicals at East Central College and with The Riverside Players. She thinks participating in this Zoom production is a fun adventure and is so happy to be working with this wonderful cast. Break a virtual leg, everyone!!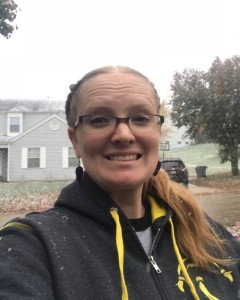 Rebecca Lahay-Cissell
(Actor #7)
Rebecca Cissell is originally from Washington, Missouri, and attended Borgia High School, where she was a part of many theatrical performances. She is most known for her senior performance as the Cat in the Hat from Seussical. She then continued to help as musical director for a few seasons at Borgia and also appeared at Six Flags St. Louis as Bugs Bunny! She now resides in O'Fallon, Missouri, with her husband and cats and is excited to get back into theatre, even if it is on Zoom!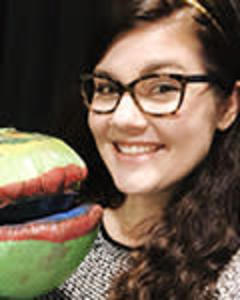 Andrea Martin
(Gina/Actor #3)
Andrea Martin is the technical director at Rockwood Summit High School. This is her second production with The Riverside Players and her first virtual production.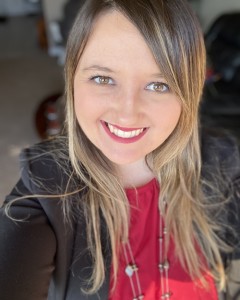 Jessie Patterson
(Carrie)
Jessie Patterson is delighted to be back with The Riverside Players in her first virtual show! Her recent shows include 9 to 5 as Missy Hart with East Central College, Pippin with The Riverside Players, and The Addams Family as musical director at Washington High School. When she's not onstage, Jessie is the choir director at Washington High School. She has a bachelor's degree in music education from Lindenwood University. She enjoys spending time with her dog, Weasley, as well as with her friends and family. She would like to thank all of the important people in her life who always support her goals and come to all her shows!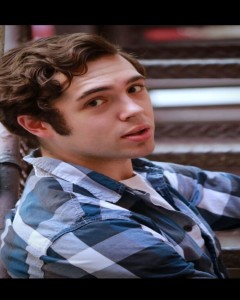 Jacob Schmidt
(Actor #1)
Jacob Schmidt is a recent graduate of Fontbonne University with a Bachelor of Arts in theatre performance, with a focus in theatre directing. He was last seen in Riverside's performance of Pippin as the Leading Player. He is a graduate and theatre alumnus of Pacific High School, where he still independently coaches speech and debate. He was also a guest director this year for St. Clair in Reader's Theatre.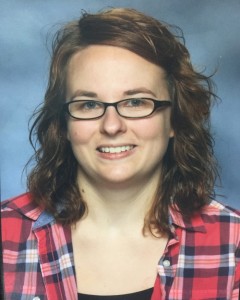 Sarah Serbus
(Sarah)
Sarah is the theatre director at Union High School. She graduated from Missouri State University in 2006 with a Bachelor of Science in speech and theatre education and went on to complete her Master of Arts in theatre directing from Roosevelt University in 2012. Sarah has been teaching and directing high school theatre and speech for 14 years and is currently serving on the Executive Board for Missouri Thespians. While she tends to thrive more behind the scenes, two of her favorite roles have been as Susan in [title of show] and Jennie Malone in Chapter Two.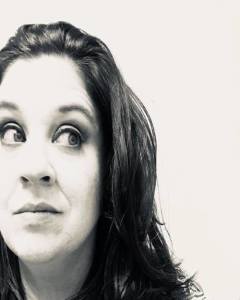 Tara Steffens
(Yuma)
Tara is one of the co-founders of Riverside and is extremely active in the community theatre arena. She is also chief operating officer for Pinckney Bend Distillery in New Haven, Missouri. Tara can often be seen onstage or behind the scenes at East Central College's theatre department. She is honored and humbled by being part of so many different community theatre families. She graduated with a bachelor's degree in journalism from the University of Missouri-Columbia in 2003. She wants to thank Eric for all his constant support and ticket buying.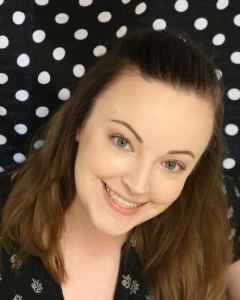 Kim Wibbenmeyer
(Soleil)
Kimberly Wibbenmeyer, or Wibbs as her students call her, is a graduate of St. Francis Borgia ('06), Lindenwood University-BFA ('09), and Fontbonne University-MAT ('14). Wibbs is the theatre director at Sullivan High School as well as the thespian advisor and speech team coach. She has been performing professionally since she was 16 but lately has mainly been doing costume work for a variety of area theatrical programs and companies. Wibbs is excited to be back with The Riverside Players and to be back performing, even if it isn't on the traditional stage. Thank you for supporting the arts and the arts in our schools and community!