A Christmas Carol Cast
Chris Senkbeil
(Ebeneezer Scrooge)
Chris is honored and thrilled to play Scrooge in MVRT's "A Christmas Carol." He recently built the set for and was seen as the forgetful and clumsy butler, Dennis/Perkins, in MVRT's "A Play that Goes Wrong." Among his many credits on stage, he has played Fezziwig in "A Christmas Carol the Musical," with his beautiful wife and Ghost of Christmas Past, Karin Asselstine. He is grateful to Jared Johnson for type-casting him for this sensational rendition of "A Christmas Carol." He hopes you come away from the show with a thankful heart during this holiday season. Merry Christmas!
Tim Yenne
(Jacob Marley)
Greetings. It is lovely to see you all again. It has been a busy six months for me as this is my 4th show on the Orpheum stage this year. I loved bringing Frank Sinatra to life in "Lunch with Judy", chasing treasure as Black Stache in "Peter and the star-catcher", searching for my father's will as David in "Life", and now I have the privilege of playing the iconic character Jacob Marley in tonight's production. I want to thank Larry and Stephanie Johnson for this absolutely incredible retelling of this classic tale, Jared Johnson for his trust in me and his unwavering support and encouragement, and my fellow cast members for their kindness, humor, and insight on this journey. This show is revealing itself as a Christmas miracle to me personally, and it's my sincere hope that you leave here tonight with more spirit and joy than you arrived.
Tyler Jones
(Young Ebeneezer)
Thank you so much for reading this bio. Without you, the reader, there would be no one to read my bio. This bio informs you about the many roles I have been involved with like Lumiere in Beauty and the Beast, Major General Stanley in The Pirates of Penzance, and Rod in Avenue Q to name a few. Acting is one of the things in my life that has given me a sense of purpose and I thank everyone I have ever met for the chances they have given me. I have been with MVRT since September 2017 and I can say without a doubt that I have enjoyed every moment and I look forward to many more years.
Ryan Gonzalez
(Young Jacob)
Ryan Gonzalez graduated from The University of the Pacific in 2014 with a Bachelor's in Theatre Arts. He has performed in numerous community theatre productions since. He was last seen in Elf the Musical and the Bridges of Madison County. He would like to thank his family and friends for all their support over the years.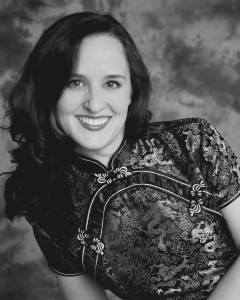 Karin Asselstine
(The Spirit of Christmas Past)
Karin holds a Masters of Voice Performance and Literature and has performed extensively across North America and Europe. She has been engaged as an educator, solo performer, composer, music director, director, stage manager, and many other areas in various productions in Opera, Musical theatre, Theatre, and Chamber performances. She is excited to be onstage in A Christmas Carol, again as PAST (2011-Germany), and was in A Christmas Carol: the Musical (2014-Germany) as BLIND OLD HAG/GHOST OF CHRISTMAS FUTURE. She moved to Twin Falls in 2021 with her delightfully SCROOG-y husband, Chris Senkbeil. She has been seen on stage in Twin Falls with the Dilettante's Addams Family: A Musical. This is her second production with MVRT. With a grateful heart she must question Jared Johnson's memory of casting her in this production, because she thinks there were so many mistakes made from her being cast in The Play That Goes Wrong. She hopes the audience finds a special place in their hearts the whole year for this production. Merry Christmas!
Brent Hanchey
(The Spirit of Christmas Present)
Brent Hanchey has been performing for several years. He's been a pirate, a rockstar, a piece of furniture, and so much more. Highlights of Brent's time on the stage include Lt. Kendrick in "A Few Good Men," Nathaniel Bremens in "Speakeasy," and Ephraim in "Seven Brides for Seven Brothers." Brent, and his beard, hope you enjoy the show!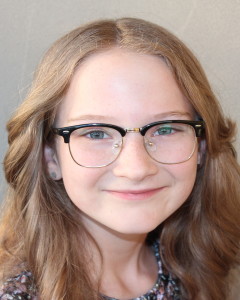 Olivia Capps
(The Spirit of Christmas Future)
This is Olivia's 2nd production with MVRT. She was recently seen as Alice in Matilda (MVRT) and had a blast as Shenzie in the Lion King Jr. (Ovation) She is ten years old and a 5th grader at Filer Intermediate School. She loves fashion, school, and theater.
Mike Etcheverry
(Mr. Fezziwig)
Mike is the star of the show in every show he is in. He is thrilled that you have come to see him perform in this show tonight. He could do all the roles is Jared would let him. He knows it would be stellar. Maybe one day he can do his one man show on the Orpheum Theatre Stage. Enjoy him in tonight's show!
Madsen Wood
(Phantom of Christmas Future)
My love for theater started out when I was a kid. I lived in a small town that had a community theater that a friend was a part of, so I joined as well. After eventually moving away, I didn't get other opportunities to be in any plays. Many years later, my wife, Sara, heard about the auditions for Peter and the Starcatcher, I was excited for the chance to be in a play again. I am grateful that I get to be in this play with my wife and wonderful friends and castmates.
Nathan Betterman
(Bob Cratchit)
Nathaniel is an avid supporter of the Performing Arts and he has decided to break his long hiatus with the Christmas Carol. This will be his first show in over 12 years, and he is very much looking forward to the opportunity to entertain you! Thanks to MVRT, Jared, Stephanie and Larry for this opportunity
Kerri Betterman
(Mrs. Cratchit)
This is Kerri's first role at the Orpheum and first role since she appeared in Divine Stella Devine in High School! She is thankful to share the stage with her husband and daughter in this wonderful bonding experience. When not onstage, you can find her manning the front desk at O'Leary Middle School or reading a book at home. She wants to thank all her co-workers for putting up with her after late nights at rehearsals, and MVRT, Jared, Stephanie and Larry for this opportunity. Hopefully you will see her in more productions in the future.
Peyton Betterman
("Tiny Tim" Cratchit)
Peyton Betterman A Christmas Carol is Peyton's very first stage production ever. She is very excited to be onstage, but wishes Tiny Tim was a girl! She is in 2nd grade and loves reading, music, crafts and dance. She is happy to spend the time with her parents, both on and off stage. She is very thankful to MVRT and Mr. Jared for giving her this opportunity
Dakota Davis
(Teenaged Ebeneezer)
This is Kota Davis' first time performing at the Orpheum Theater. He has previously done productions for CSI theatre department including A Bright New Boise, The Addams Family Musical, The Complete works of William Shakespeare Abridged, and No Exit as well as The Importance of Being Earnest and The Music Man in high school. He has never done a show with a big theatre company like this and is excited about the new experiences, challenges, and relationships it will bring for him. He hopes you enjoy this exciting new take on the story of A Christmas Carol just as much as he did.
Cassie Campbell
(Belle)
Cassandra Campbell is excited to be a part of Magic Valley Repertory Theatre's production of A Christmas Carol! She moved to Twin Falls last year and has enjoyed becoming part of the local theater community. Her favorite performance has been in MVRT's production of The Play That Goes Wrong as Annie, and she is grateful for the opportunity to perform with them again. By day she loves her job as an orthodontist at Ward Orthodontics, and in her free time she enjoys spending time with her dogs and reading. Many thanks to the incredible cast, crew, directors and to my husband and best friend Sam.
Anna Rowlands
(Fannie Scrooge)
Welcome to the show! Anna has been in many a play recently including The Play That Goes Wrong (techie), Joseph and the Amazing Technicolor Dreamcoat (ensemble), and Peter and the Starcatcher (Mack), and Guys and Dolls (The Dirty Pickpocket). She loves getting to help out and is super excited to be on stage again. She is super grateful to the cast, Magic Valley Rep, and her family who made it all possible. They are all super. Thank you. Now with all that said, she hopes you enjoy the show! Super Super Super!
Lucien Johnson
(Matthew Cratchit)
Lucien is excited to be back on the stage once again. His last Repertory Theatre show was Matilda the Musical, where he played "Bruce." He's thrilled for this show and is very excited to be performing in a show that his Grandparent's have written.
Lila Johnson
(Lucy Cratchit)
This is Lila's 2nd show with Magic Valley Repertory Theatre. He was most recently seen as "Claire," in Matilda the Musical earlier this year. She is very excited to be a part of this show and for Christmas.