Bright Star Creative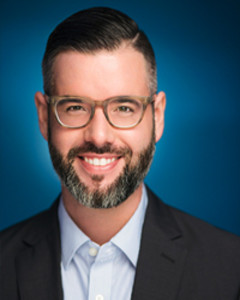 Joe Barros
Director/Choreographer
Joe Barros is a NYC based director and an award-winning choreographer working on Broadway, regionally, and internationally. SSTI credits: Tuck Everlasting, Catch Me If You Can, Tenderly: The Rosemary Clooney Musical, My Way. Broadway: Gigi. Off-Broadway: The Evolution of Mann (starring Max Crumm & Allie Trimm), Cagney, Bastard Jones, A Taste of Things to Come, Hard Times, Sam's Room, and workshops of Nancy Drew and King Kong. Regional/Int'l: Beaches (Drury Lane), The Mysterious Candy Factory and Mini Lover (Shanghai), Aida (Singapore), plus DC's Signature Theatre, Goodspeed, Music Academy Int'l (Italy), NYMF, NAMT NYFA, CAP21/Molloy College, Michigan State, and Hartt School. Artistic Director: New York Theatre Barn. Recipient: The Drama League's First Stage Residency, 2017 BroadwayWorld Award (Best Choreography), New York Innovative Theatre Award nominee. Joe has served as an associate to Lorin Latarro, Eric Schaeffer, Bill Castellino, Gabriel Barre, and Graciela Daniele. JoeBarros.com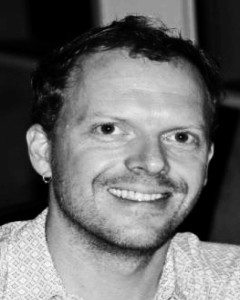 Andrew Haile Austin
Musical Director
Andrew Haile Austin is a composer, pianist, and conductor currently living in Brooklyn. After graduating from college, he moved to NYC where he worked at several arts schools while free- lancing as a conductor for many theatres and universities in the NYC area. Since that time, Andrew has music directed almost 100 productions of operas and musicals across the country most recently at Virginia Music Theatre, John Engeman Theatre, Theatre Under the Stars, and Gateway Playhouse. As a teacher, he has taught both high school and college-age students working at several schools in NYC including the American Musical and Dramatic Academy and ten years at the Governor's School for the Arts in Norfolk, VA. As a composer, his works have been presented up and down the East Coast. In 2016, he was named composer-in- residence for the Tidewater Opera Initiative who presented his opera, The Snow Maiden of Appalachia. Andrew holds a doctorate in composition from the Peabody Institute of Johns Hopkins.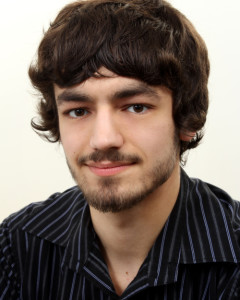 Kyle Spens
Technical Director
Kyle Spens is a Technical Director and tech educator currently based in Chapel Hill, NC. He is a current MFA student at UNC-Chapel Hill working towards his masters in Technical Production. While there, he is continuing to work professionally with PlayMakers Repertory Company as well as teaching undergraduate courses in technical theatre. Kyle has worked professionally in Seattle, WA for several years as a TD and ATD for organizations including Seattle Repertory Theatre, Spectrum Dance Theatre, and Balagan Theatre. He has also spent time on the east coast, spending summers with Williamstown Theatre Festival and Theatre by the Sea. In addition, he served as Technical Coordinator for a month-long tour of Bulgaria and Italy, as a part of the Varna International Music Festival. A native of Tacoma, WA, he obtained his BFA in Theatre Arts from Central Washington University. His past work can be seen on his website at www.kylespens.com.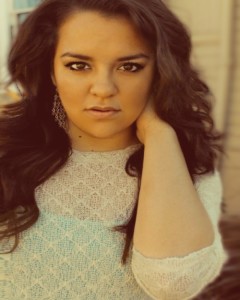 Karina Branson
Wigs and Makeup Designer, Scenic Charge
KARINA BRANSON is a Wig/Hair/Makeup Designer/Scenic Painter currently based in Dallas, TX as a cosmetology student at Paul Mitchell. After graduating from Baylor University with a BFA in Theatre Performance, she moved to New York City where she worked as a free-lancer for many Off-Broadway houses. In 2013, she joined the International Tour of I Love Lucy: Live on Stage! as their Makeup Artist/Wig Asst./Costume Crew. In 2014, she became the Makeup Designer. She then joined the staff of SSTI and has worked on every production since its 2014 season. Dallas credits: She Kills Monsters, Bright Half Life, Ring of Fire. Also a Scenic Painter, Credits include: Williamstown Theatre Festival: The Elephant Man - Broadway Transfer with Bradley Cooper & Patricia Clarkson, The Importance of Being Earnest directed by David Hyde Pierce, starring Tyne Daly, The Blue Deep with Blythe Danner, Far from Heaven with Kelli Ohara & Steven Pasquale. Off Broadway: Murder Ballad with Caissie Levy & Will Swenson.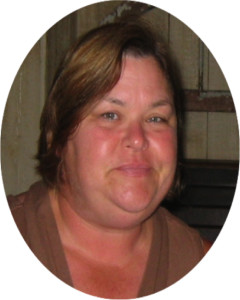 Kathy McGill
Costume Designer
Kathy McGill is a costume designer and made her first theatrical costumes -for Fiddler on the Roof- more than 40 years ago before taking a detour into the travel industry and as a professional bowler. She continued to hone her skills as a seamstress, and eventually her two teen-age children drew her into work for their high school theater program. Since then she has costumed over 50 theatrical productions. Kathy's passion is working with young actors and creating memorable costumes that provide a professional experience. Her credits span a diverse body of work from Joseph's Coat of Many Colors (which one director called "a true work of art") to the Jazz Age fringe and flash in Chicago to the spooky, kooky Addams Family members -past and present. Kathy delights in her partnership with Ben Wolfe as it has spanned 18 productions (and counting), resulting in some of her best work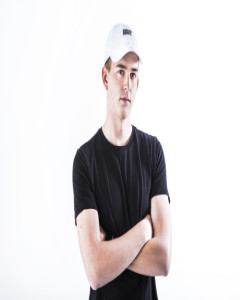 Kyle Jensen
Sound Designer
Kyle Jensen is a Sound Designer and Audio Engineer from Rochester, New York. First getting his start in technical theater in 2008, he quickly realized this was something he wanted to make a career out of. He graduated from American University in 2017 with a Bachelor of Arts in Audio Production, and simultaneously freelanced in the DC area. Also during this time he was the head Audio Engineer at American University's Greenberg Theatre. He is an Affiliated Professional member of the Theatrical Sound Designers and Composers Association (TSDCA), and during the colder months is an Audio Engineer at Rochester's GEVA Theatre Center. Notable productions he has worked on include Spring Awakening; A Funny Thing Happened on the Way to the Forum; You're a Good Man, Charlie Brown; the world premiere of The Magician's Daughter; The Royale; Chess: The Musical; SSTI 2018's productions of Chicago and Tuck Everlasting; and the 2015 Broadway Tour of Kinky Boots. Additionally, he is a touring producer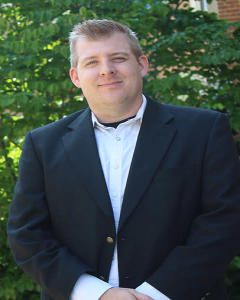 Christian Specht
Lighting Designer
Christian Specht is the Associate Professor of Lighting and Sound at Samford University in Birmingham, Alabama. He holds an MFA in Lighting Design from Virginia Tech and a BFA in Performance from Valdosta State University. He has assisted various lighting designers on Broadway as well as in multiple regional theaters, including Alley Theatre in Houston, Texas and Signature Theatre in Washington, D.C. Christian is married to Shelbye, an art teacher, and they have two children.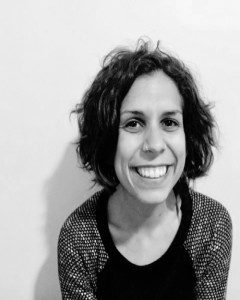 Libby Stadstad
Scenic Designer
Libby Stadstad (Scenic Designer): Libby Stadstad is a scenic designer for theatre, dance, and film. Previous collaborations with director Joe Barros include Tuck Everlasting and Catch Me If You Can for SSTI as well as The Evolution of Mann Off-Broadway. Her recent work has premiered at the Brooklyn Academy of Music, Williamstown Theater Festival, 59E59, The New School, Ramapo College, Luna Stage, and the Children's Theater of Charlotte. Ms.Stadstad also works as an associate designer for Broadway, Opera, National Tours, Immersive installations, Film and Television. Ms.Stadstad is an adjunct professor of Scenic Design at Ramapo College in New Jersey. Member of United Scenic Artists Local 829. www.libbystadstaddesigns.com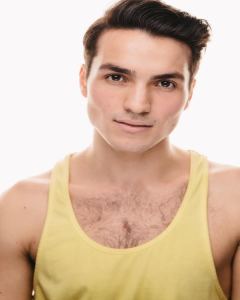 Peter Williams
Daddy Cane/ Associate Director
Peter Williams is a recent graduate of Marymount Manhattan College, Peter is thrilled to be back at SSTI this year as associate Director/Choreographer! New York Theatre: 35mm (Prospect Theater Company), South Pacific (National Dance Institute) Other Credits: Gypsy (Ocean State Theater Company), Guys and Dolls (Ocean State Theater Company). Love to my family and friends! IG: @Pwill496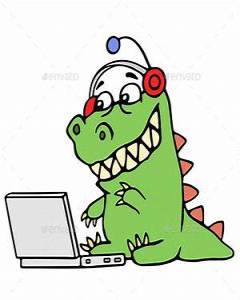 Jordan Stanek
Properties Designer
Coming Soon!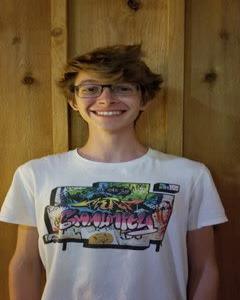 Judson Dommer
SSTI Tech Student
Judson Dommer is a rising senior at St. Mark's School of Texas, in Dallas, TX, and is excited to join SSTI for this production of Bright Star! Past credits include Mucha Ado About Nothing, Once Upon A Mattress, And Then There Were None, Inherit The Wind, The Odd Couple, as well as other productions. Judson would like to thank the entire SSTI family for inviting him in for the chance to work on a show with them!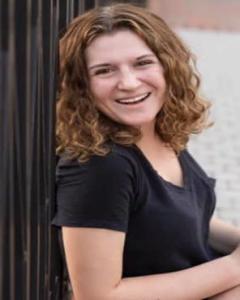 Samantha Hughes
SSTI Tech Student
Sammy Hughes is a rising senior at King's Ridge Christian School. She is so excited to stage manage her first show with SSTI! She loves the technical side of theater, and has experience in set design, sound design, lighting, and stage management. She would like to thank SSTI for the amazing opportunities they have presented. She would like to welcome everyone attending the show and hope they enjoy!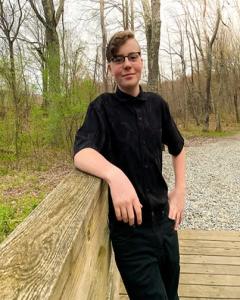 Bernard Odoy
SSTI Tech Student
Bernie Odoy is a freshman at RHAM High School in Hebron, CT, and is exited to be in his first production with SST. He has designed both lighting and sound for other sows such as, Annie, Seussical the Musical, 13, as well as numerous dance shows. As well as this, he is also an accomplished musician playing many instruments in bands, and shows, most recently in Aladdin. Bernie would like to thank everyone at SSTI for letting him onboard for his first year.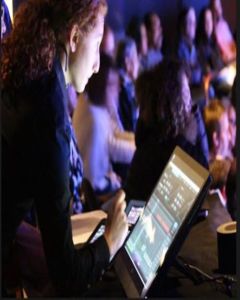 Sebastian Sachs
SSTI Tech Student
Sebastian Sachs (Sound/Stage Management) is a rising junior at The Park School of Baltimore in Baltimore, MD. He is thrilled to return to SSTI for this production of Bright Star. Past credits include Blue Stockings (Stage Manager), Student Directed Plays (Technical Director/Production Manager), Hairspray (Sound), Tuck Everlasting (Sound), and West Side Story (Sound), as well as numerous other productions. Sebastian would like to thank the SSTI community for welcoming him back to do this amazing show!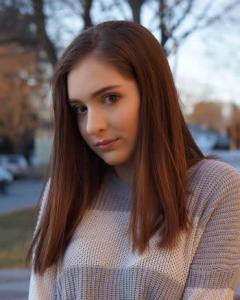 Mea SanGiocomo
SSTI Tech Student
Mea SanGiacomo is a rising Junior at Norwood High School, in Norwood Massachusetts. Mea has enjoyed working in technical theatre since middle school. Mea is so excited to be doing first show at SSTI on Bright Star. Some of her favorite shows have been Peter Pan, The Addams Family, The Realm, and The Reincarnation of Jaime Brown. Mea would like to thank all her friends, family, directors, and technicians back in Massachusetts for their support.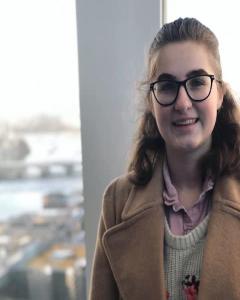 Sara Short
SSTI Tech Student
SARA SHORT (Sound/Stage Management) is a rising senior at W.T. Woodson High School in Fairfax, VA. She is ecstatic to be apart of her first production at SSTI. Previous productions include Throughly Modern Millie, Salvation Road, Cabaret and Macbeth as well as many other productions across two schools. Sara would like to thank her family for supporting her in her theatre journey and providing the opportunity to be apart of this wonderful production.