Acting Can Be Murder Cast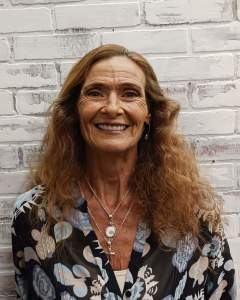 Michelle Savoie
(Delores Gordon)
I have 11 years experience in various roles such as The Women; The Year of Magical Thinking and many more shows as Prop Mistress as Set Design. I love my motorcycle. If it were older, I would love to wrench it too. HOW TO HIDE A BODY: Sit it in a chair and change its position now and then.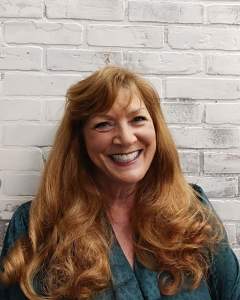 Jennifer DeMello
(Georgia Styles)
I joined SVCT with Rumors in 2022. I have tons of experience as a Student Council Advisor with many presentations, pep assemblies, and graduate speeches. When I am not at play rehearsals I am running a doggie day care for my 6 rescue dogs. I have 2 chihuahuas, 1 Pekingese, 1 Pug, 1 Papillion, and the world's largest Pomeranian. HOW TO HIDE A BODY: I have a huge backyard. My husband is always looking for an outside project, this will keep him busy! 😀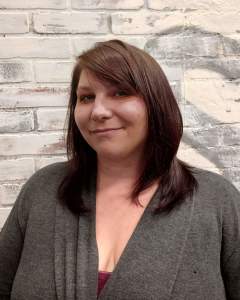 Kirri Miller
(Beverly Gladstone)
I have lots of experience. Most recently I directed the youth production of Wizard of Oz Jr and my most recent acting was in Love Rides the Rails. I can do a great wicked laugh. HOW DO YOU HIDE A BODY: We live in Arizona, throw it in the mountains and leave. The animals will have their way.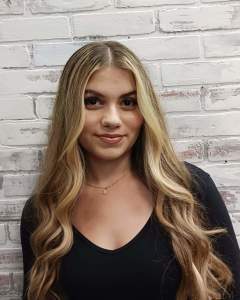 Emma Romero
(Janet Duncan )
I have been on stage since younger. My most recent performance was with SVCT in "A Midsummer Night's Dream". When not at theatre I am most likely reading a book or with my dog. HOW TO HIDE A BODY: In my trunk!
Jenny Norwood
(Isabella Watts)
I recently played the Villainess in "This Mine is Mine". I work with the Youth Theatre and volunteer here at Sierra Vista Community Theatre often. HOW TO HIDE A BODY: Shhhh... you should never ask a lady such things!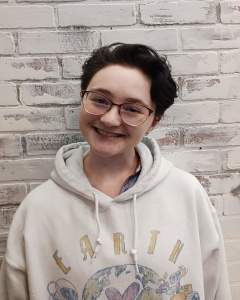 Makenzi Arons-Grizich
(Olivia Anderson)
My experience on the stage includes A Midsummer Night's Dream; Nana's Naughty Knickers; The Wizard of Oz + Toto Too; Rocky Horror Show. I am overdramatic, share food with everyone, and memorized the entirety of Singing in the Rain. HOW TO HIDE A BODY: Feed it to my cats ;)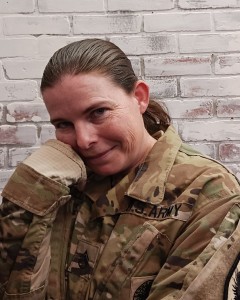 Evelyn Mull
(Guinevere Black)
This is my first experience with any theatre. I like to cut the heads off of stuffed animals and switch them to make my own Frankensteins. HOW DO YOU HIDE A BODY: I would recycle the best parts into home decor and feed the excess to farm animals.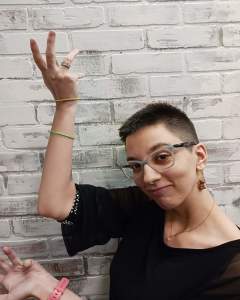 Cameron Swan
(Alice Oldacre)
I have previously performed in A Christmas Carol when I was younger. I am a party entertainer and aspiring event coordinator. I do balloon modeling and face painting on the side. I also speak in obscure pop culture references. HOW TO HIDE A BODY: In a garden under forget-me-not flowers. Hypothetically... of course.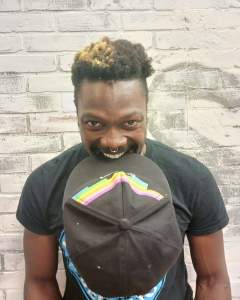 Marvel Moore
(Howard Weaver)
I have been on and off the stage since I was 8 years old. I have been a part of both on stage and back stage. I love musicals and plays. My favorite roles include Dr Frank N Furter in "Rocky Horror Show"; The Shadow Man in "The Frog Princess"; and Richie is "A Chorus Line". Sierra Vista Community Theatre has been my favorite place to perform so far. Neon green is my favorite color because it reminds me of super powers. HOW TO HIDE A BODY: Exsanguinate then dissolved in heated acid. Then into liquid nitrogen which will make powder. Spread that powder in the dump and crush the leftover bones and teeth.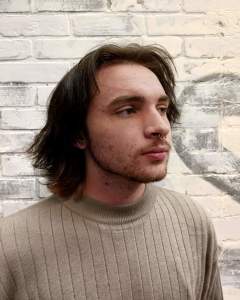 Tristan LeMonte
(Lloyd Fischer)
I was Willy Wonka in "Willy Wonka Jr" with the Sierra Vista Youth Theater. I played Demetrius in "A Midsummer Night's Dream" at Buena HS. I also was the ASM for the same production here at SVCT. I like to play D&D and Magic: The Gathering. HOW TO HIDE A BODY: Dissolve it in a bathtub of hydrochloride acid, obviously.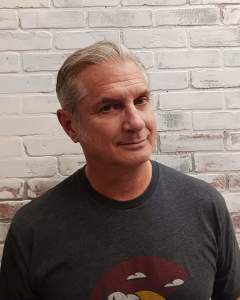 Ken Davis
(Oscar Fairfax)
Previous stage experience includes Doc Holiday in "Dracula comes to Tombstone" with Tombstone Repertory Co. and Fred in "A Christmas Carol" with Theater on the Move. And with SVCT: Clive Winton in "See How They Run"; Some Dude in "I Love You, You're Perfect, Now Change!"; Puck in "A Midsummer Night's Dream"; Henry Saunders in "Lend Me a Tenor". I eat a lot of Blueberries and still love to watch the original Batman TV Show. HOW TO HIDE A BODY: Feed it to hungry pigs. Hippos are better but they're harder to find.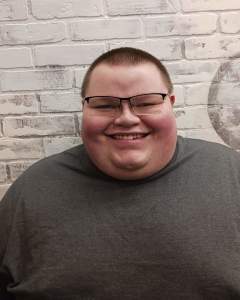 Brady Silk
(Officer Evan Biddle)
Here, at SVCT, I have played Thisby in "A Midsummer Night's Dream" and a featured singer and ensemble part in the 2021 Christmas Review. I also have had the pleasure of being a part of "Shrek The Musical"; "Hairspray"; "Nice Work If You Can Get It"; "Holes"; "The Lion, The Witch, and The Wardrobe". HOW TO HIDE A BODY: I mean, THEORETICALLY, not like I'd ever do it 😉, IF I were to hide a body i would already own a farm with all sorts of animals. Cows, goats, horses, but especially pigs. A fun fact about pigs is that they will eat anything they can chew. So say I ACCIDENTALLY have a dead body I need to get rid of, I'd throw him into my pigs food. Now, they will eat everything but the hair and teeth. When these are left behind I will grind them up into a powder and spread it near a river or multiple spots around town so it can blend in with the dirt.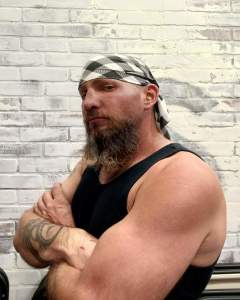 Logan Miller
(Albert Fisk)
I have 4 years of experience that includes acting in 2 shows, 1 show as Prop Manager and one as Stage Manager. HOW TO HIDE A BODY: Under a cornfield, makes good fertilizer.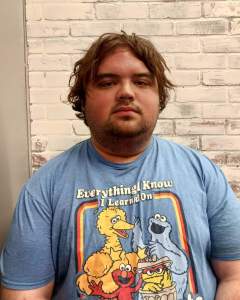 Jordan Schaaf
(Geoffrey Chance)
I am a gunfighter in Tombstone, AZ. I've been involved with community theater in SV for 8 years now and also did High School theater. Fun fact: I had the biggest head of any newborn. HOW TO HIDE A BODY: Build a house over them.