Dance Progressions 2023 Creative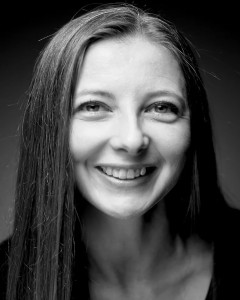 Dance Department Chair
Bethany Hansen
Bethany Hansen a graduate of Brigham Young University (BA) and Jacksonville University (MFA), is a sought-after teacher, choreographer, and performer. Bethany is the Artistic Director and Dance Department Chair at the Salt Lake School for the Performing Arts (SLSPA) and the Dance Assistant Chair at Westminster College. Previously she taught at Ricks College and Brigham Young University – Idaho. She has guest performed with Bay Area Dance in San Francisco and Repertory Dance Theatre's Emerge and Charrette performances. As a choreographer, her work has been performed throughout the United States and Canada. Bethany has received many awards, but her greatest achievement is watching her students become brilliant human beings through the study of dance. As the Artistic Director of SLSPA she has the opportunity to work in all arts disciplines and support her incredible faculty and students in the many productions each year.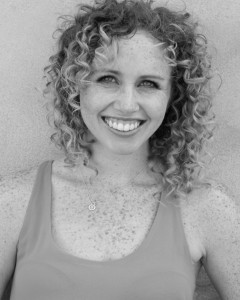 Assistant Dance Department Chair
Jessie Metcalf McCoullough
Jessie Metcalf Mccullough is a fully certified Giordano Jazz dance instructor (NGCP) who has been teaching dance in the Salt Lake area for over 20 years. A US-UK Fulbright award recipient, Jessie holds a Bachelors of Science in Dance Performance from Southern Utah University (graduating summa cum laude and Outstanding Scholar for the Department of Performing and Visual Arts) and a Masters of Arts in Dance Studies from Roehampton University in London (graduating with distinction). As a professional performer, Jessie traveled the world from 2004-2012, as a dancer for Carnival Cruise Lines and as a dancer, dance captain, and company manager for Holland America Line. In 2022, Jessie published her scholarship on high school jazz dance education in Rooted Jazz Dance: Africanist Aesthetics and Equity in the Twenty-First Century. An award winning choreographer, Jessie enjoys choreographing for concerts, musicals, and competition teams throughout Utah. Her credits include Matilda, Addams Family. Big Fish, Chorus Line, Guys and Dolls, Catch Me If You Can, Bye Bye Birdie, The Music Man, Annie, Beauty and the Beast, as well as multiple competition numbers, musical reviews, and her own artistic works. Jessie currently serves as the assistant department head for dance at Salt Lake School for the Performing Arts.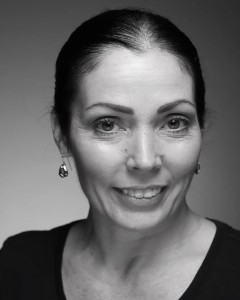 Dance Faculty
Michelle Armstrong
Michelle Armstrong began her early ballet training with Susan Wright and later with Willam Christensen. Under Mr. C's direction, Michelle danced many leading roles in his original ballets such as "Maggie's Dream", "Orpheus", and "Old Vienna." Michelle was a guest artist with the Utah Opera dancing in "Die Fledermaus", "Aida", and "Faust." From 1985–87 Michelle danced with Ballet West and in 1988 with New York City Ballet under the direction of Jacques d'Amboise. In 1991 Ms. Armstrong partnered and studied with Anatoli Kucheruk of the Kiev Ballet, Russia. She has over 20 years of training in the Russian Method of Ballet and is currently teaching this technique at The Ballet Centre. In 1992 Ms. Armstrong was named Artistic Director of The Ballet Centre where she is the principal choreographer, producing and directing many one-act ballets. In 2002 Michelle Armstrong was awarded a position in the "Ballet Intensive from Moscow" under the direction of Dmitri Roudnev and Svetlana Osiyeva. Michelle has a BFA in ballet-teaching emphasis, from the University of Utah, and is certified in the National Teaching Curriculum with ABT. In 2016, Michelle traveled to St. Petersburg, Russia to study ballet pedagogy under Mr. Oleg Vinogradov, Artistic Director of Mariinsky Ballet Theater-St. Petersburg, and his highly qualified faculty of Russian ballet masters.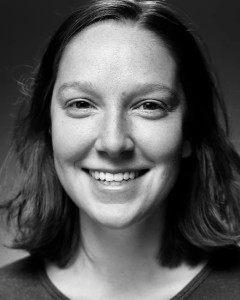 Dance Faculty
Jessica Pace
Jessica is from Las Vegas, NV where she too went to a performing arts school, so feels right at home here at SPA. She graduated from the University of Utah with a BFA in Modern Dance. After graduating she moved to San Francisco where she did freelance dance projects for a year and a half. She did the Nuova Officina Della Danza program in Torino, Italy for 4 months in 2017. There she was able to study with choreographers from all over Europe and Israel in all different forms of contemporary dance. Since returning from Italy, Jessica has been teaching creative dance at Tanner Dance. Jessica is excited to be here at SPA! Her teaching philosophy is that the classroom/dance room should be a safe place for students to explore their creativity. Dance is empowering. Through dance technique and creative exercises, she aims to pull students out of their shells and helps them to see their potential. She strives to teach students the tools they need to be successful adults such as: problem solving, working with people, and trying new things.
Creative Team
The dance faculty at Salt Lake School for the Performing Arts brings an expanse of professional performing and teaching experience to the students in their classes. They are each impeccable artists, masterful teachers, and intriguing choreographers and find joy in sharing their craft in the studios.