Welcome and Special Thanks!
Welcome back to KCMPT! We have missed you all so much and can't wait to share this beautiful production of Baybra's Tulips with you. Without you, our audience members and patrons, we can't do what we do. I want to take this moment, on behalf of KCMPT's leadership team, to thank you for being here with us tonight. We need your support and we don't' take it for granted. This is a tough time to make theater. Your presence encourages us to keep the faith as we do what we love. Sharing our shows with you is the highlight of our creative process.
Thanks to the cast and production team for their amazing work in this show. Lewis Morrow's Baybra's Tulips is an important show to us not only because it is a beautiful story about the limits of sibling love and family trauma, but also because it was canceled during the rise of the pandemic as all theaters had to shut. We postponed the show three times. Losing the opportunity to make theater for almost two years as a result of COVID-19 had a tremendous effect on the global theater community. We are thankful that we did not give up and decided to return to the stage with this wonderful play. Thank you for hanging in there with us and coming out to support us.
We also offer thanks to our donors who checked on us and offered donations during the pandemic closing. We appreciate your support and belief in what we do.
Thanks so much to you, our audience members, who are back with us during this run. We do this for you. Please consider joining us as season ticket holders. We would love for every KCMPT season to be sold out. We believe that you can help us do this. A great way to support what we do is to buy your tickets in advance. Knowing that you're coming to see the plays that we make for you inspires us beyond belief. We talk about it during rehearsal. We imagine how fun it will be to talk to you all after the show. Having you as guests in our house means the world to us. Please accept this personal invitation to come to every show. We need you and appreciate the feedback that only KCMPT audiences can give. We promise to be faithful to you by creating the high-quality work that has come to characterize our productions. We promise to give you dynamic and thought-provoking shows that you will talk about with joy after you leave our theater. We thank you for being part of the KCMPT family.
Sincerely,
Nicole Hodges Persley, KCMPT Artistic Director
____________________________________________________________________________________________
Support Us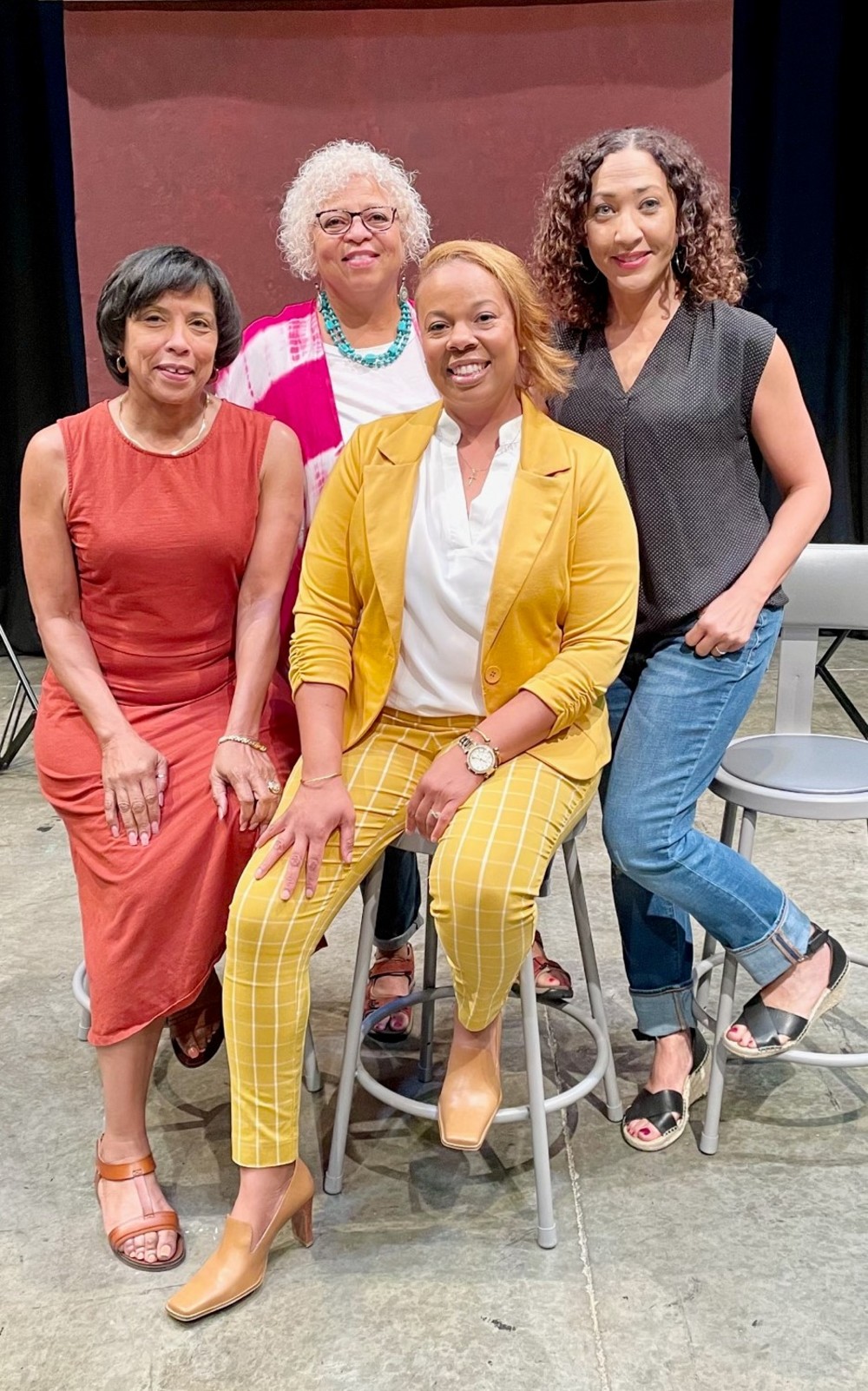 KCMPT is a 501(c) (3) that is funded by ticket sales, individual donations, and grants from foundations, government agencies, and corporations. We operate on a conservative budget. With the support of generous individuals and grants, we are able to empower underrepresented children, actors, playwrights, and directors to have an impact on our theater scene in Kansas City and beyond.
Our Donors:

Pete Browne & Julie Walker Browne

Brian & Karen Cushenberry

Ted Garcia & Leticia-Zara Garcia

Thomas Nelson

Steve Seiler

Sarah & Jim Weitzel

Jay Persley

Bill & Antoinette Madeira

Carol Ducak

Warren Deckert

Sharon Hunt

Susan Kysela

Ruthe & Galen Workcuff

Linda and Peter Levin

Kathryn Harris

Marcus Moses

Mike Rapport

Vicki Vodrey

Don & Pat Dagenais

Patricia Keairnes

Sherri & Jesse Mosley

Markus Potter

Barbara Dooley

Ian Crawford

Sidonie Garrett

Nancy Powell

Claire Syler

Hillary Clemons

Tim Scott

Helen Higgins

John and Fiona Schaeffer

Lynette Sparkman Barnes and Steven Barnes

Keith Persley

Bob Paisley

Shirley Scitchfield

Kathleen Bergman

Leah Gale