The Importance of Being Earnest Creative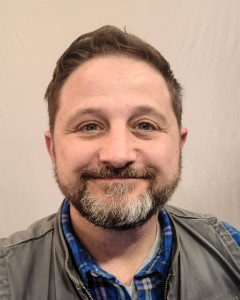 Director
Jeremy Clay
Jeremy Clay has been directing plays and serving in education for 25 years. He begs for your attentiveness to the jokes and humor in the play. They come fast and many throughout the show. He dedicates this production to those who embrace the social graces with grace for those that do not.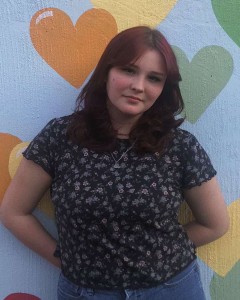 Stage Manager
Ria Colvert
Ria is in her senior year of high school, It's her second year of stage management. This is her first time as a stage manager and was previously co director for Our Place. Notable roles she has performed as include, Taylor Mckessie (High School Musical), Ugly Duckling (Shrek the Musical), and Queen Lilian (Shrek the Musical). Ria would like to thank Mr. Clay for giving me the trust and opportunity to be the stage manager. She would also like to thank the others involved in stage management and the show for being her family, they all mean so much to her.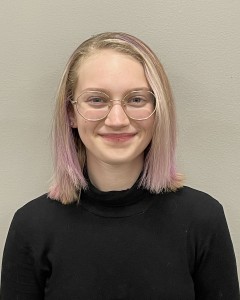 Technical Director
Austyn Wood
This is Austyn Wood. They are Technical Director for The Importance of Being Ernest. They have been in three shows and have also done, lights, sound, costumes, and props. They are very excited for everyone to see the show! They would like to thank Lanlea Page, Teri Dodd, and Kat Ebner for learning new things and pulling everything together! They would also like to thank everyone that gave personal support, as in friends and family!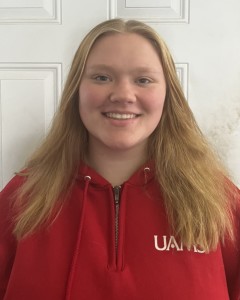 Head of Publicity
Lyndsey Abbott
This is Lyndsey Abbott. Lyndsey, a senior at Bryant, is the head of Publicity for The Importance of Being Earnest. She is new to theatre this year, slowly expanding her experiences. She previously played the role of Liberty in "Our Place" earlier this year. Lyndsey is so excited to see the show and so proud of all of her friends! She would like the thank Mr. Clay, and the rest of the Stage Management group. They've all helped her become comfortable with acting and theatre, and continue to love and support her as she does with them.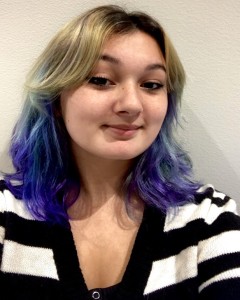 W.H.A.M.
Leilani McKay
Leilani McKay is a Junior at Bryant High School, she is very excited to be in charge of W.H.A.M(wigs, hair, and makeup). Her previous credits include Set/Nicky in Our Place; Publicity/Fairy Godmother in Shrek The Musical; Costumes Head/Juror 2 in Twelve Angry Jurors; Barbara in #VIRAL; Mrs.Jenkins in FIRE EXIT; and Mama pig in A Fairytale Network. Leilani would like to thank the stage management class of 21-22 and Mr. Clay for making theatre feel like family. She thanks her sister, Emerson for pushing her into theatre which led to many opportunities. She hopes to see alumni come back to watch performances and she would love for them to go to Thespians with us.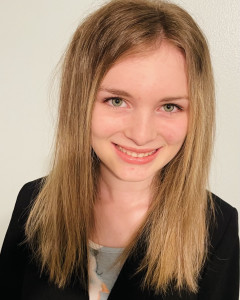 Lighting
Lanlea Page
This is Lanlea's second show. She was Sidney in the one act play Our Place and she is now lights in The Importance of Being Earnest. Lanlea would like to thank her Mom for introducing her to theatre.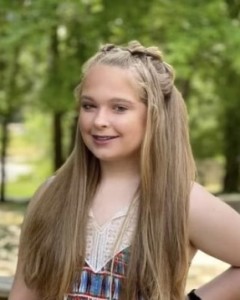 Sound Crew
Teri Dodd
I am Teri Dodd, and I am doing sound for The Importance of Bring Earnest. It has been challenging but new territory that has been fun to learn. I was previously in Our Place and Shrek which both of them were amazing learning opportunities. They taught me to come out of my shell to become someone confident and amazing. I would like to thank Mr.Clay for putting me on this new journey. Also Austyn Wood who has help me tremendously, and has put up with all my questions. Also thank everyone who has helped out with the play and I know there is a lot of hard work being put into it.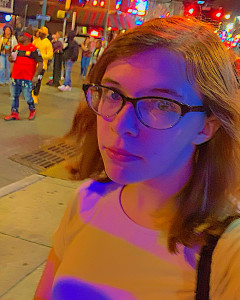 Head of Costumes
Delaney Self
Delaney Self is the head of costumes for The Importance of Being Ernest. This is her second time to be apart of crew, though it will be her first time with costumes. She just recently joined theater, but grew fond of it in drama class. She previously played Brenda in Bryant's production of Our Place. She is very excited to participate in the Production of The Importance of Being Earnest. She would like to thank the amazing cast and crew for being so welcoming and supportive of her especially since she is new to theater. She would like to thank Mr. Clay for introducing her to stage management from his drama class. Lastly she would like to thank her friends for supporting her choice to pursue theater.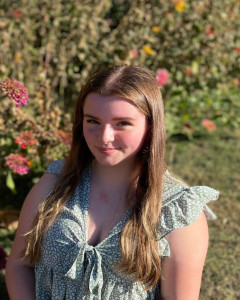 Set Crew
Chassitie Shepard
Chassitie Shepherd has been in Bryant's Thespian troupe 8855 for two years and played Stacey and was on set in Our Place. She is currently on set for The Importance of Being Earnest. She would like to thank Meghan Thompson, Justin Thompson and Mr Clay.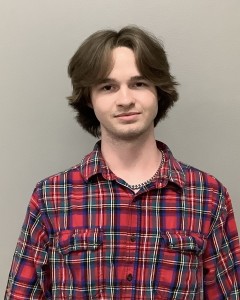 Set Crew
Seth Medlock
My name is Seth, and I am a new student to Bryant. I am part of the Set Crew for The Importance of Being Earnest. I'd like to thank Mr. Clay for showing me how to press the button to change the lights.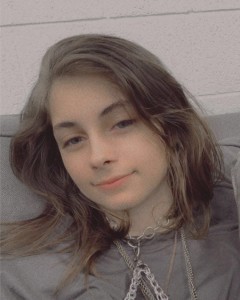 Video
Kat Ebner
Hi it's Kat here! I am the videographer for TIOBE. Originally when I first joined this I had high anxiety that I'd have messed something up. I am now so excited for our second play thats to be soon! I was our lights for our place. I thank the YouTubers who encouraged me to get into theater one of that comes to mind and a main one is Rebecca Parham of "Let Me Explain Studios" on YouTube.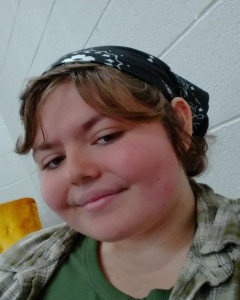 Props
Mace Ellison
Mace is head of props and has been apart of theater for almost a year. They are a senior and this is their last year being apart of the Bryant theater company. They've been in 5 shows in total and mostly do tech. Mace was props for high school musical last year, and now is props for The Importance of Being Earnest.
Original Creative Team
The Importance of Being Earnest, A Trivial Comedy for Serious People is a play by Oscar Wilde. First performed on February 14, 1895 at the St James's Theatre in London. It is a farcical comedy in which the protagonists maintain fictitious personae to escape burdensome social obligations. Working within the social conventions of late Victorian London, the play's major themes are the triviality with which it treats institutions as serious as marriage, and the resulting satire of Victorian ways.