About
Camino Flamenco - Live
Ballet Flamenco La Rosa (BFLR), an international flamenco dance company based in Miami, and made up of professional dancers and musicians from Spain, the U.S. and Latin America, announces the premiere of its latest Pure Flamenco work Camino Flamenco. The performance will take place on Saturday, November 13, 2021 at 8 PM and Sunday, November 14, 2021 at 3 PM at The Koubek Center in Miami, Florida.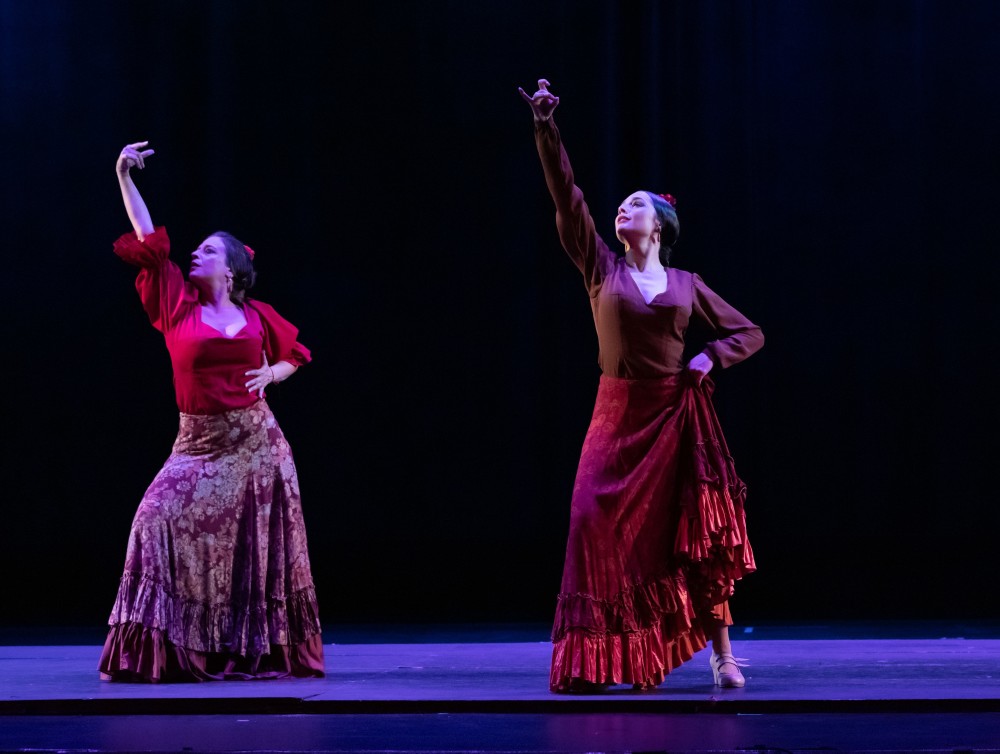 Led by the world-renowned master teacher, choreographer, soloist and Artistic Director Ilisa Rosal, BFLR presents the captivating and earthy power of authentic Flamenco dance at its best. With its breathtaking footwork, precise technique and powerful spirit, the performances are at once voluptuous and ethereal, rough and sophisticated, a restrained and impassioned – making it a deep and potent language of expression. This production will incorporate live music, created and performed by guitarist Andres Vadin and singer Jose Cortes to collaborate with the dancers and choreographers Irene "La Chiqui de Málaga", Mayelú Perez, Sandra Baras and "La Emi", who will also be teaching Master classes in Bata de Cola, Castanets and Classical Spanish Dance at Ballet Flamenco La Rosa Studios November 1-7.
Ballet Flamenco La Rosa

Ballet Flamenco La Rosa a is a professional Flamenco company, based in Miami, Florida and made up of dancers and musicians from Spain, Latin America and the U.S. The company offers a wide range of pure flamenco programs, as well as cutting-edge fusion works, collaborations, and dramatic Flamenco Ballets.
In addition to its concert season, Ballet Flamenco La Rosa offers performances year round for all types of public and private events, as well as diverse dance, music, and acting classes and studio rentals.
Ballet Flamenco La Rosa is pleased and proud to offer full and partial scholarships as well as reduced price and complementary tickets to all of our programs. We have a policy of not turning anyone away because of inability to pay. Our internship, scholarship and work exchange programs have served hundreds of constituents over the years, and will continue to be a priority going forward.