The Curious Incident of the Dog in the Night-Time Creative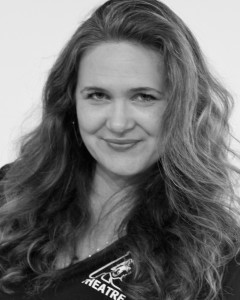 Director
Ms. Summer Heartt
As the ACHS Drama teacher and director, Ms. Heartt teaches Drama 1, 2, and Advanced Drama, and produces/directs two full-length shows annually as well as a night of "Winter One-Acts." A twenty-year teacher, Ms. Heartt has taught elementary, middle, and high school. She holds a bachelors in Theatre Arts and a Masters in Education from UC Santa Cruz. She also spent a year at Trinity College at the Samuel Beckett Center for Theatre in Dublin, Ireland. Ms. Heartt is passionate about the transformative power of educational theatre and supporting students in seeing themselves as creators, collaborators, and artists. She is grateful to her husband, Kyle, for his constant support and to her boys Tristan and Zephyr.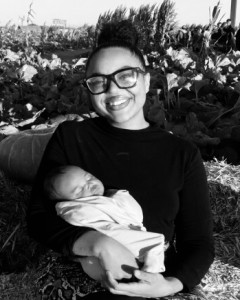 Assistant Director
Ms. Jordan Jackson (Ms. JJ)
Ms. JJ is thrilled to be back as Assistant Director at ACHS (Class of '16). You may remember her as Scrooge in the 2015 ACHS Theatre Arts production of A Christmas Carol. She is returning to our program after attending Pace University in New York City, where she interned at theatre and production companies, including for MTV's TRL. It is Ms. JJ's passion is to help young artists find purpose and connection through the performing arts.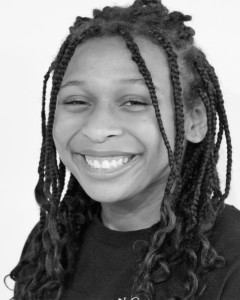 Movement & Choreography
Lillie Pace
Lillie Pace is a senior who has been in theatre for as long as she can remember. She started with small Black History, Easter, and Christmas plays at her church. This is her fourth year performing at ACHS. She has had acting training from different organizations and has been in many performances. She recently went to California State Summer School for the Arts to further her education in theatre. She also dances at the Dance Factory Fairfield. She would like to thank her parents for supporting. Follow her on Instagram @thegenevapace
Dialect Coach
Peyton Perry
Peyton Perry has been in over 17 productions, all of which had acting roles. She was in the Spring musical last year as Schwartzy and was also in Starbound Frozen as Sven. The Curious Incident of the Dog in the Night-time is her first backstage part as Dialect coach. She is also directing a drama 2 one act. In Peyton's free time, she enjoys reading books and drinking hot cocoa. She also enjoys screen writing and hopes to pursue her acting career after highschool. Her favorite season is fall and she's a Ravenclaw which makes sense because she is addicted to Starbucks. Peyton wants to thank her mom and dad for always supporting her dreams.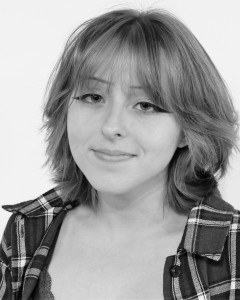 Stage Manager
Bridget Novak
Bridget is excited to be stage managing again this year in the play The Curious Incident of a Dog in the Night-time at American Canyon High School. In the past school year, Bridget has worked as a stage manager in the stage production of Clue and the musical, The 25th Annual Putnam County Spelling Bee. This is her 4th and final year in the theatre program. On top of her work in the fall play this year, she is also the secretary in her school's Drama Club! Outside of school, Bridget loves to read books, paint, and crochet. She has her very own crochet business, which you can find on Instagram and Etsy, under the name "littlecrochetbuddies."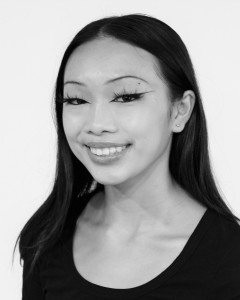 Assistant Stage Manager
Cierra Tan
Cierra is excited to be a part of the backstage crew for the first time in The Curious Incident of the Dog in the Night-Time. Her recent work includes being Olive's Mom in The 25th Annual Putnam County Spelling Bee, and Mrs. White in Clue. She is a senior at ACHS, and this is her 4th year in drama. She is a dancer at The Dance Factory, and does many different styles of dance. When Cierra isn't working on the show, she is either dancing or singing. She would like to thank her friends for supporting her.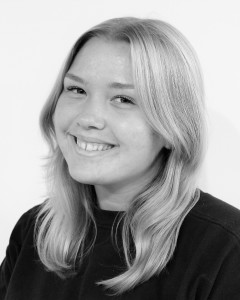 Assistant Stage Manager
Lizzy King
Lizzy is thrilled to be a part of Curious Incident of the Dog in the Night-time at ACHS. She recently partook in Clue on Stage as Colonel Mustard. After spending most of her theatre career on stage, she wants to branch out and try working backstage. Outside of drama, she loves to play tennis and spend time with loved ones.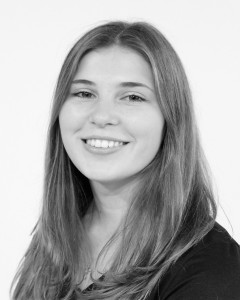 Lead Costume Designer
Maddie Barfield
Maddie Barfield is very thrilled to have done the costumes for her last fall show, The Curious Incident of The Dog in The Night-Time. Although she isn't on stage she enjoys backstage work and working on the costume designs. You may have seen Maddie on stage for last year's show Clue, as "Ze Cook" And previously in the Oldest Story Ever Told her freshman year, she had played Actress 1 (Narrator). This is her second year in Advanced drama and 4th, and final year of drama at ACHS. She has 5 years of experience of dance in pointe, ballet, jazz, modern and hip hop. She is looking forward to making her last year count at ACHS and making a ton of memories.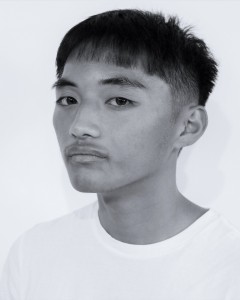 Costume Designer
James Apuyan
James is excited to be a part of the creation of all the costumes in The Curious Incident of The Dog In The Night-time, produced by the ACHS Theater Program. He recently acted in The Love of Three Oranges as Prince Tartaglia, which was also produced by the ACHS Theater Program. James has been in the Drama Program at ACHS for each of his two years in high school. He likes to act, write, and play sports. His personal interests are displayed on his Instagram account: jfa317. He would like to thank his parents for supporting him throughout difficult times.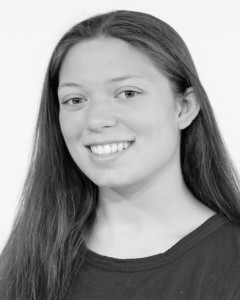 Set Designer
Abigail Thurmon
Abigail is enthusiastic about working on The Curious Incident of the Dog in the Night-Time set design. She had previously worked on The 25th Annual Putnam County Spelling Bee set and painted the set for Cinderella the Musical, which was unfortunately canceled due to the pandemic. Abigail has been in drama for three years now and hopes to continue creating set designs in the future. She has been using these experiences to study set design and further her skills in art. In her free time, Abigail enjoys drawing digitally and posts these works on her Instagram, and she goes by @weepingskittles. She wants to thank her family and friends for supporting her passion for art.
Set Designer
Liam Scott
Liam Scott is a student at American Canyon High School. He is a human that enjoys playing Magic: the Gathering and has taught more than 20 people how to play in the past year. He joined drama to build sets. He is interested in math and science which he is incorporating into the sets that he is building.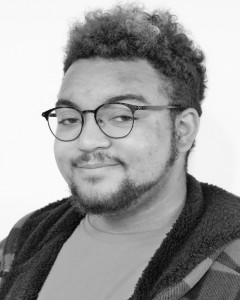 Set Designer
David Holland
Hey, there I'm guessing you're here to see what David Holland is all about right? Well, let's get right to it then! Okay let's start with this, David has been in drama for all four years and has been a part of some plays along the way like, "She Kills Monsters", "The Oldest Story Ever Told", "Cinderella", "Clue", "The 25th Annual Putnam County Spelling Bee", and our latest one, "The Curious Incident Of The Dog In The Night-time!" this will be David's second to last show so he will be putting all of blood sweat and tears into these last two sets. I'm telling ya right now he might be on stage in the near future, maybe at our very own ACHS Drama Awards!! But I guess you come to it at the end of the year to see if this is true till then stay tuned and keep an eye out for that young man.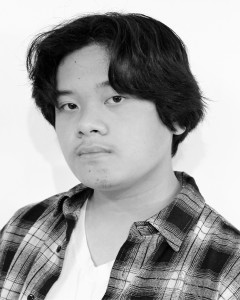 Prop Designer
Nicholas Mendoza
Nicholas is very ecstatic to be a part of the production, "The Curious Incident of The Dog In The Night-Time". His recent credits include the Red Fish in "The Oldest Story Ever Told", the Police Chief in the "24 Hour Plays", an ensemble dancer in "Cinderella" the musical, Mr. Green in "Clue: On Stage", and Dan Dad in "The 25th Annual Putnam County Spelling Bee". Nicholas is currently taking the Advanced Drama class at American Canyon High School and has been vocally trained by Vivian Mclaughlin. In his free time, Nicholas enjoys playing Valorant, Pokemon, and Wiess Schwarz, and he is getting into cosplaying, he recently cosplayed as Valorant's Sage, which you can see on his Instagram(@_Niko_hori_). Nicholas wants to thank his mom, friends, and Drama teacher and classmates for all the support and love.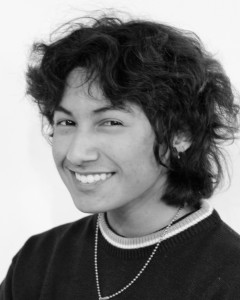 Lead Sound Designer
Angel Valenzuela
Angel is new to the ACHS drama program and is elated to be involved. You might've heard their work last year in The 25th Annual Putnam County Spelling Bee. They were mentored by a previous sound lead, Keanu Kawakami. Angel's music rotation consists of emo, jazz, and goregrind with their favorite artists being Jejune, Alex G, Sunami, Sonic Youth, and Bill Evans. He would like to give a shoutout to his cat, Garfield, and Umaibo cornsticks for motivating him through this play.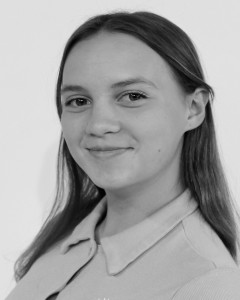 Lead Lighting Designer
Rose Eiess
Rose is elated to be lighting the way for the ACHS Drama Program's latest show, The Curious Incident of the Dog in the Night-time. Last year she was featured in the spring musical, The 25th Annual Putnam County Spelling Bee, playing the character Leaf Coneybear. Last year, she also assisted in properties design for the fall production of Clue On Stage and a lighting designer for the musical. Rose has studied theatre in school for the past four years. She's very excited to embark upon the adventures that this year brings! When she's not in school, Rose busies herself with Boy Scouts, where she's aiming to achieve the Eagle Scout rank, Venturing, and 3 honor societies, the International Thespian society, the Wolfeboro Pioneers, and the Order of the Arrow. Rose would like to thank everyone that helped her get here, especially her mother, Beth Eiess, and friends, Emily Mortimore, Azlan Star-Clevenger, and Braven Star-Clevenger, for always supporting her and her crazy ideas.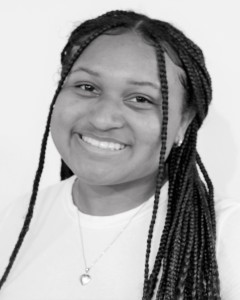 Properties Manager
Celeste Harrison
Celeste is very excited to be a part of the props design group for ACHS's The Curious Incident of the Dog in the Night-Time. She joined the Drama program after having Ms. Heartt as an English teacher in the 10th grade and somehow made it into Advanced Drama with her natural talent for acting. Celeste had previously studied Drama in all three years of middle school at MIT Academy. Outside of Drama, Celeste is on the Girl's Varsity Golf team and is an 8th year member of the Sherwood Forest 4-H club, as well as the All-Star Ambassador for Solano County 4-H. She wants to thank Ms. Heartt for encouraging her to exercise her acting talents by auditioning for Advanced Drama and jumping into a great, new opportunity.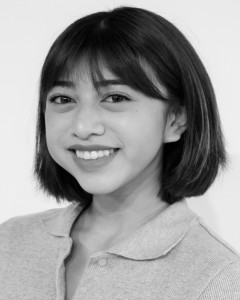 Publicity Lead
Micayla Santiago
Micayla is thrilled to be doing new and different things this semester in ACHS Theatre Arts' fall production of The Curious Incident of the Dog in the Night-Time. She has poured her heart and imagination into editing audio mixes and graphic designs. She has also acted in her first and only role as Logainne Schwartzandgrubenierre in The 25th Annual Putnam County Spelling Bee. Keep an eye out for her designs on the fall show posters/programs and this year's drama t-shirts!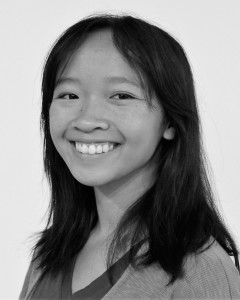 Publicity
Erica Bonalba
Erica is ecstatic to collaborate backstage in the publicity team for the 2022 fall play, The Curious Incident of the Dog in the Night-time. She's been in ACHS theatre for two years, first meeting Ms. Heartt as an ensemble role in Cinderella the Musical. Outside of Drama, she performs as a second alto in the ACHS Concert Choir! You can see her recent works in the trailer and poster! She expresses gratitude to the welcoming drama community and to Ms. Heartt being an inspiring and supportive mentor throughout her years at ACHS.
Original Creative Team
THE CURIOUS INCIDENT OF THE DOG IN THE NIGHT-TIME was first presented by the National Theatre, London
at the Cottesloe Theatre on August 2nd 2012 and transferred to the Gielgud Theatre, West End, London on March 12th
2013. The Play opened in the USA at the Ethel Barrymore Theatre on October 5th 2014.
This Play is presented by kind permission of Warner Bros. Entertainment.