WE Can't Wait to sing for you!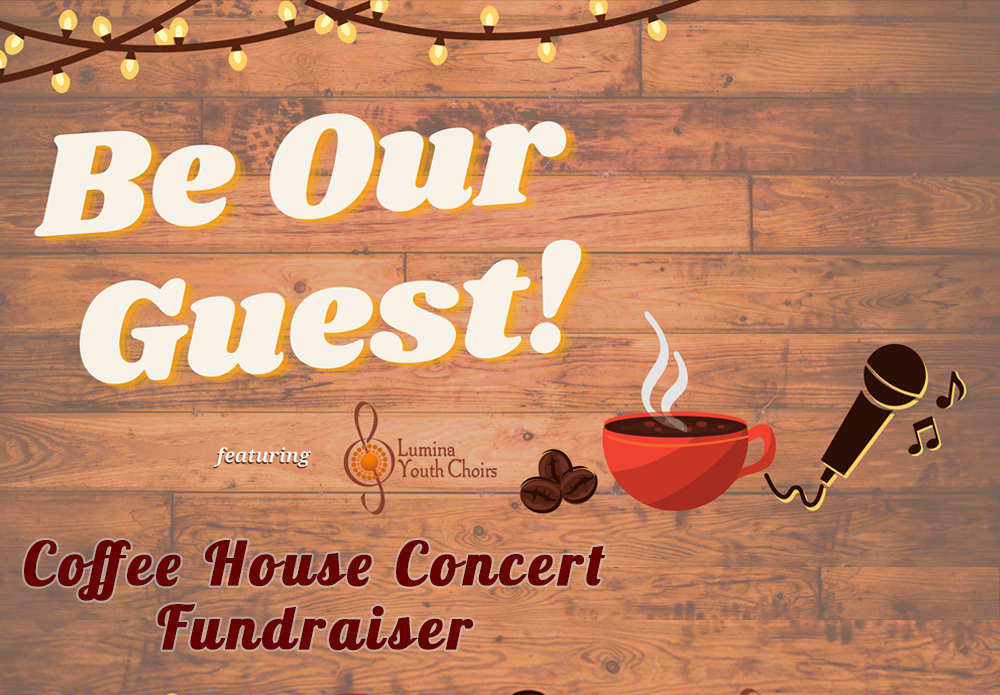 You're invited to BE OUR GUEST!
It's time for our favorite concert of the season - our annual Coffe House Fundraiser! Enjoy a delicious beverage and snack and be entertained as you listen to some of our best Disney-themed favorites, all while supporting the mission of Lumina Youth Choirs. Featuring Stele, Serata, Amiaza, Jubilare, Aurora, as well as Spotlight performances, this concert is sure to entertain!
Lumina Youth Choirs looks forward to welcoming you for this special afternoon of shows!
Tickets are available here at our online Box Office. We look forward to seeing you there!