KPAC Young Artists HarmoniX and MainStream vocals in concert on Thursday, May 5 at 7:00 PM.
It's FREE!!! Come hear our Fabulous Young vocalists!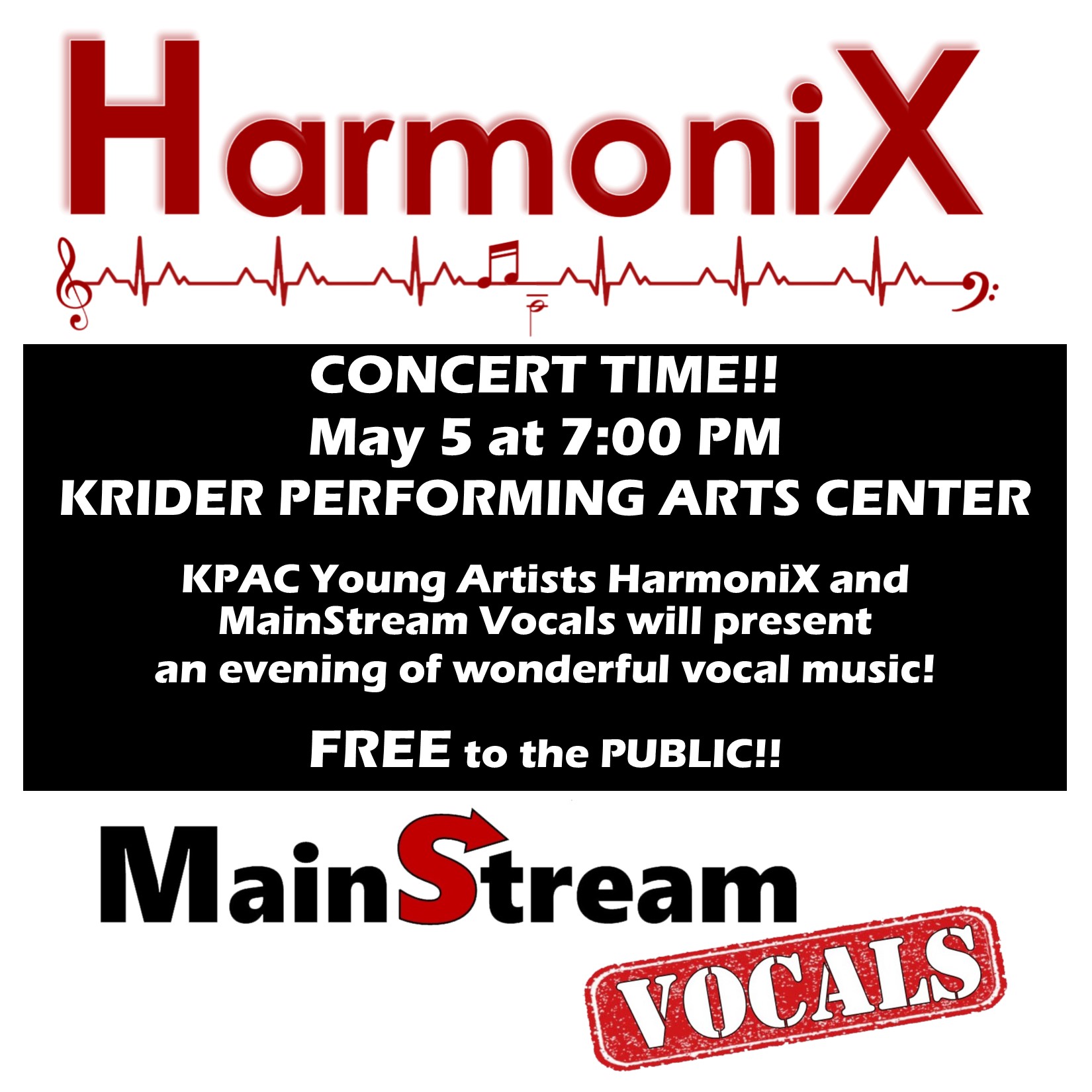 Krider Performing Arts Center exists to provide facilities, services, and programs of the highest quality for the benefit of the people, organizations, and institutions of Paris, Tennessee and the surrounding area. KPAC is under the administration of the City of Paris, Tennessee Parks and Recreation Department.

KPAC offers extensive programming for Youth through KPAC Young Artists as well as occasional productions for performers of all ages in our KPAC Players program.

We serve as a rental venue for community events of all types, and our new Touring Artists Program strives to present a great concert, comedy, or other performing arts production most every month.

For information about how you may participate in programs, volunteer to support events, or schedule an event at Krider Performing Arts Center, email Rhonda Stanton, KPAC Manager, at [email protected]